Subscribe Now
Keep up with the latest news with our magazine and e-newsletter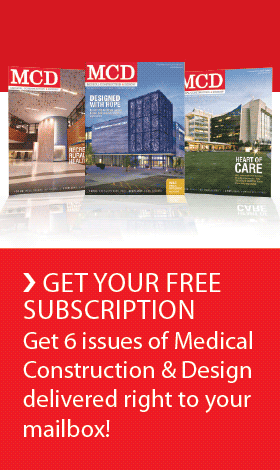 Subscribe to our E‑Newsletter
CHICAGO, Ill. – The International Interior Design Association and co-presenting sponsor Designworks, a BMW Group Company, announced the opening of the 2017 IIDA Global Excellence Awards. This annual design competition honors outstanding originality and excellence in the creation of international interior design/interior architecture projects in 15 categories.
"The Global Excellence Awards celebrate innovative design projects that represent the best interiors from around the world," said IIDA Executive Vice President and CEO Cheryl S. Durst, Hon. FIIDA, LEED AP. "We are once again pleased to have the opportunity to recognize the global interior design work that is redefining the industry and reimagining the built environment."
Submissions for the 2017 IIDA Global Excellence Awards are now being accepted in the following categories:
Corporate Space Large (1,000 square meters and above)
Corporate Space Small (under 1,000 square meters)
Education (elementary/secondary educational facilities, colleges/universities)
Entertainment (casinos, performing arts centers, sports arenas, theatres)
Healthcare (hospitals, outpatient clinics, medical facilities)
Hotels
Institutional (cultural, government/municipal spaces, libraries, religious spaces)
Public Spaces & Commercial Lobbies
Residences Large (125 square meters and above)
Residences Small (under 125 square meters)
Restaurants, Lounges, & Bars
Retail (stores, boutiques)
Sales Centers & Show Flats
Showrooms & Exhibition Spaces
Spas, Fitness Centers, & Gymnasiums
Projects for the Global Excellence Awards will be reviewed by a jury of design professionals, including: Malcolm Berg, IIDA, president and design director, EoA, Inc.; Stephanie Cardinal, president, humà design + architecture; Danielle Fox, principal designer, Rodrigo Vargas Design; Johannes Lampela, director of design, Designworks LA, BMW Group Company; and Geno Yun, AIA, LEED AP, principal, ELS Architecture and Urban Design.
Submitted projects must be located outside of the United States; however, the design firm may be located anywhere. The deadline for submission is Nov. 17, with an awards presentation and reception on Jan. 20, 2018 in Paris.
All winning projects will be featured on the IIDA website, on social media and in the official Winners Brochure. The Best of Competition winner will be selected from the category winners. For full competition guidelines, visit the website. For questions, contact Liz Moran, IIDA design competitions director, at lmoran@iida.org or 312-379-5134.
Posted October 18, 2017
More Articles: