Subscribe Now
Keep up with the latest news with our magazine and e-newsletter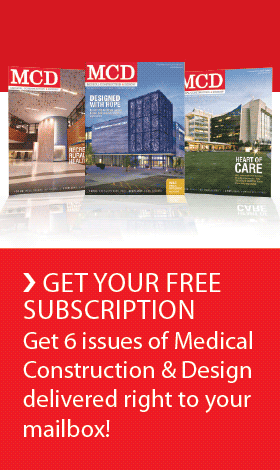 Subscribe to our E‑Newsletter
EL CAJON, Calif. – University Mechanical Engineering Contractors, Inc. in California was recently recognized with the 2017 Tom Guilfoy Craftsmanship of the Year Award. Presented by the California chapter of the Sheet Metal and Air Conditioning Contractors National Association, the award is presented annually for a project where attention to detail and expertise is critical and exemplifies the teamwork amongst sheet metal workers and contractors, and contractors and owners. UMEC's award was in recognition of the mechanical contracting work it completed on the UC San Diego Jacobs Medical Center project in La Jolla, California.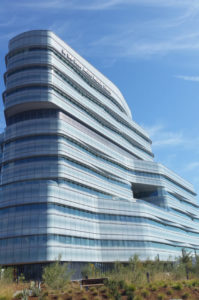 University Mechanical Engineering Contractors, Inc. in California is a subsidiary of EMCOR Group, Inc. According to SMACNA, UMEC was chosen to receive the award for its work on the UC San Diego Jacobs Medical Center due to the project's complexity, collaboration, craftsmanship, challenges and solutions. UMEC's work on the project included the mechanical and plumbing scopes for a new 12-story, 500,000-square-foot patient tower, as well as a 70,000-square-foot renovation to the existing Thornton (East Campus) Hospital. The new HVAC duct system included over 1 million pounds of ductwork, 54 fan coil units, 50 fan powered HEPA filters, 718 reheat coils, 2,235 fire/smoke dampers and 1,575 air valves.
One of the challenges faced on the project involved installation of the mechanical systems into extremely tight mechanical interstitial mezzanines located above each floor. These mechanical/electrical mezzanine subfloors are used to house the utilities serving the floors below, allowing maintenance staff to repair and maintain the mechanical systems without interfering with hospital operations or require ceilings be opened, creating the potential for infectious control issues.
Another challenge involved the fact that the building design required 750,000 cubic feet of air per minute. To accommodate this volume of air, an underground exterior air duct tunnel was built; the duct traveled under part of the building foundation and was anchored down using straps cast into concrete. The duct was then encased in a cement slurry mixture and covered with backfill.
Photo source: www.cal-smacna.org.
Posted June 1, 2017
More Articles: