Subscribe Now
Keep up with the latest news with our magazine and e-newsletter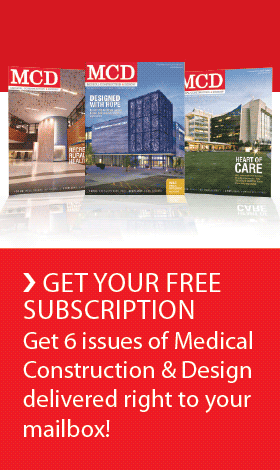 Subscribe to our E‑Newsletter
Soliant Health is now accepting votes for its ninth annual Most Beautiful Hospitals in the U.S. contest. From May 22 to June 23, Soliant is accepting votes for its 2017 Most Beautiful Hospitals in the U.S. contest on mostbeautifulhospitals.com. Voters are encouraged to vote as many times as they can over this four-week voting period. There is no limit on how many votes an individual can cast per day up until the voting period closes on June 23. Winners will be announced on June 26.
Doctors Memorial Hospital, located in Bonifay, Florida, earned Soliant's Most Beautiful Hospital in the U.S. distinction in 2016 with almost 40,000 votes. Located at the heart of Florida's Panhandle, this critical-access hospital has served the Bonifay population for more than 50 years. It was rebuilt from the ground up in 2008, doubling its size and splitting its floor plan into two distinct components, one for business and the other for medical services, which maintains patient privacy away from public business operations. Doctor's Memorial Hospital has appeared on Soliant's Top 10 rankings three times in past years.
This year's nominations include facilities from all across the United States:
Baylor Scott & White All Saints Medical Center's Andrews Women's Hospital — Fort Worth, Texas
Broughton Hospital — Morganton, N.C.
Children's Hospital at Sacred Heart — Pensacola, Fla.
Children's Hospital of Pittsburgh of UPMC — Pittsburgh, Pa.
Christus Highland Medical Center — Shreveport, La.
Cobb Hospital — Austell, Ga.
Dell Children's Medical Center — Austin, Texas
Doctors Memorial Hospital — Bonifay, Fla.
Dr. Phillips Hospital — Orlando, Fla.
Elmhurst Memorial Hospital — Elmhurst, Ill.
Eskenazi Hospital — Indianapolis, Ind.
FirstHealth Moore Regional Hospital — Pinehurst, N.C.
Flagler Hospital — St. Augustine, Fla.
Greenville Memorial Hospital — Greenville, S.C.
Henry Ford Hospital West Bloomfield — West Bloomfield Township, Mich.
Intermountain Medical Center — Murray, Utah
JFK Medical Center — Edison, N.J.
Kettering Medical Center — Kettering, Ohio
La Rabida Children's Hospital — Chicago, Ill.
Marianjoy Rehabilitation Hospital — Wheaton, Ill.
McKay-Dee Hospital — Ogden, Utah
Memorial Healthcare System – Miramar — Hollywood, Fla.
Mercy Hospital — Folsom, Calif.
Methodist Hospital — Philadelphia, Pa.
Mosaic Life Care — St. Joseph, Mo.
Norton Sound Regional Hospital — Nome, Alaska
Oaklawn Hospital — Marshall, Mich.
Orange Regional Medical Center — Middletown, N.Y.
PinnacleHealth West Shore Hospital — Mechanicsburg, Pa.
Poway Healthcare Center — Poway, Calif.
Primary Children's Hospital — Salt Lake City, Utah
Riverview Medical Center — Red Bank, N.J.
Sanford Health — Bismarck, N.D.
Sioux Center Health — Sioux Center, Iowa
St. Francis Hospital — Flower Hill, N.Y.
St. Jude Children's Research Hospital — New York, N.Y.
Summit Pacific Medical Center — Elma, Wash.
WellStar Kennestone Regional Medical Center — Marietta, Ga.
Winnie Palmer Hospital — Orlando, Fla.
To cast your vote and to learn more about last year's winners, visit mostbeautifulhospitals.com.
For more information about Soliant Health, visit soliant.com.
Posted May 25, 2017
More Articles: