Subscribe Now
Keep up with the latest news with our magazine and e-newsletter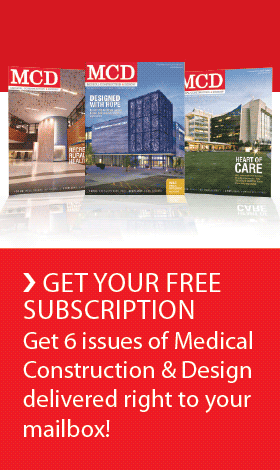 Subscribe to our E‑Newsletter
More than 600 studies link aspects of hospitals' built environments to staff stress and effectiveness, patient safety, patient and family stress and healing, and improved overall healthcare quality and cost, according to research* conducted by Roger Ulrich and Craig Zimring. The built environment provides a setting for human activity – and often influences our mood and behavior.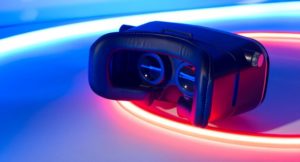 As healthcare systems' built environments evolve, so do the construction methods we use to transform these environments. One non-traditional method changing the construction industry for the better is virtual reality.
When most people think of VR, they picture a gamer in a headset, swinging a remote to fight off the enemies he's battling in his video game. But, thanks to the gaming world's quickness to embrace VR, the technology is rapidly evolving, making way for more practical uses in a variety of industries, especially healthcare.
Many construction companies have started using virtual reality as a way to let healthcare clinicians immerse themselves in a true-to-size simulation of their new built environment before ground is broken. By allowing clients to see and interact with projects before construction starts, we're able to better manage client expectations and increase efficiency, leading to greater client satisfaction, ultimately allows them to provide better care to their patients.
How does it work?
Though VR seems like something from the space age, it's a relatively easy technology to implement into your day-to-day client operations. It starts with a virtual room created with building information modeling, widely used in the construction industry.
Architects design the base BIM file, which is then uploaded into VR software for conversion. Once the room is a virtual file, designers convert each design asset—from hospital beds to chairs to medical equipment—into individual virtual files so that the pieces can be moved around the room.
Clinicians are then able to virtually walk through and explore the space, using a headset to transport them to the virtual room and a VR wand to move and rearrange items as they wish.
How can it help?
For healthcare projects not implementing VR, clients are typically shown a 3-D BIM model to give them an idea of what to expect. But a BIM model can leave a lot to the imagination, especially for clients who don't work in the software every day. It can be hard for them to get a sense of the true scale, spacing and functionality of a room.
VR removes the ambiguity from design that can lead to costly changes late in the process by giving the client presence in the model. Giving clients the ability to virtually explore their space lets them see, experience—and make changes to—their design before the building process starts, saving time and money. With VR, clients know exactly what they're getting.
Why does it make sense for the healthcare industry?
Though VR can be used for any project, it's most commonly used for three types of spaces:  highly technical rooms, large rooms and repetitive rooms.
Highly Technical Rooms
In highly technical rooms, like operating rooms, good design is necessary for functionality and efficiency. Life-saving work takes place in these spaces, and the room design should support and enable that. In the past, designers and clinicians have used two-dimensional information or scaled documents to make important design choices, like critical equipment placement, but they often can't pinpoint all design challenges until after the room is built, resulting in costly changes.
Hospitals already put millions of dollars into building these rooms, so it's important to get them right for proper clinical workflow. VR has proven to be an easy and reliable way to make sure we remove all ambiguity around the placement of critical equipment, allowing us to get it right the first time.
Large Rooms
BIM doesn't allow clients to feel the full volume of the room, and it's unfeasible to build a mock-up of a lobby or atrium with 50-foot ceilings. VR solves this problem by allowing clients to experience a large room before it's built. VR gives clients peace of mind when making design choices, since they can simply put on a VR headset and see their ideas come to life for little to no cost.
With VR, clients can move through the design process more efficiently and with confidence, because they can "see" the scale of the space and determine placement of room components, like furniture and décor, to promote better guest and patient flow.
Repetitive Rooms
When working on a project with a lot of repetitiveness, like hospital rooms, it makes sense to perfect the design before building all 250 rooms. With labor and delivery rooms, for example, VR allows clinicians to explore the room to ensure maximum functionality. In the simulation, clinicians can add, remove and move around equipment, making design changes in real time. Even seemingly simple decisions like where the nurse call is located can prove to be extremely important. In one case, Turner Construction had the labor and delivery nurses take a look at the LDR room that they had designed. When the head nurse came in, she immediately recognized there was issue. With the VR LDR room, the project team was able to create several different patient scenarios for the nursing team. They ultimately moved the nurse call five times before finding the right location – an easy resolution compared to if they had found the issue later in the construction process.
There's a lot of energy behind the movement to make sure hospitals offer a welcoming environment and great patient experience. It's up to the architect, engineer and builder to work together to create just that. VR helps by promoting faster decision-making and higher confidence in design. Ultimately, it gives the construction team a better understanding of exactly what the client wants so we can deliver an environment that allows staff to improve patient care.
*The Role of the Physical Environment in the Hospital of the 21st Century: A Once-in-a-Lifetime Opportunity, healthdesign.org.
Tags: BIM, Construction, Virtual Reality, VR
Posted November 16, 2016
More Articles: