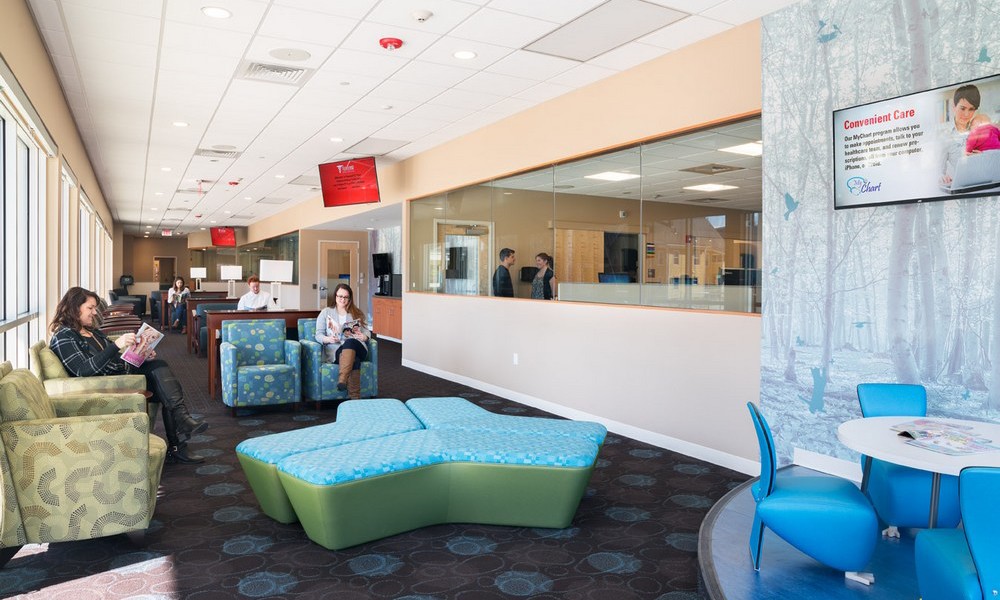 Subscribe Now
Keep up with the latest news with our magazine and e-newsletter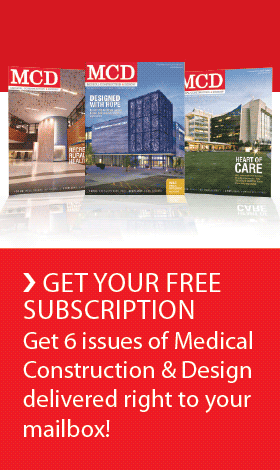 Subscribe to our E‑Newsletter
BOSTON, Mass. –Margulies Perruzzi Architects recently completed work on ReadyMED PLUS, a new 14,000-square-foot urgent care, diagnostic imaging and infusion suite facility, for Reliant Medical Group, a multi-specialty healthcare system. Located in Worcester, Massachusetts. ReadyMED PLUS is Reliant's fifth walk-in medical care clinic in central Massachusetts to offer convenient, non-emergency medical services for adults and children.
Having collaborated on several prior ReadyMED facilities, as well as other projects, Reliant engaged MPA and Cutler Associates, an integrated design and construction management firm, to design/build the facility, which opened to the public on March 23.
Unique and not available at the other four ReadyMED sites, the "PLUS" at this location represents a new concept for ReadyMED: the addition of an infusion suite for a variety of needs, from hydration to antibiotics, and expanded diagnostic imaging services including CT scan, X-ray and ultrasound. The facility will also become the new home of Reliant's adult and pediatric urgent care services.
Based on the successful delivery model in Reliant's other centers, the ReadyMED PLUS facility features three medical suites (urgent care, imaging and infusion) and a large reception area with electronic self-service check-in kiosks and a concierge-style greeter for information and assistance. Reliant recognized the symbiosis of care between the three medical spaces, as urgent care patients often need several services and greater medical supervision. Reliant and MPA utilized the Lean design process to design a welcoming, efficient clinic that optimizes space, improves operational flow and provides a positive patient experience.
Catering to patients for simple hydration or regular infusion treatment, the infusion suite provides 10 bays in a combination of private and more open settings. The imaging suite offers readily available X-ray, ultrasound and CT scan radiology. Lastly, the urgent care suite is divided into two pods of eight exam rooms each, with a section designated for pediatrics. While each pod can operate independently at lower volume, the interaction between the pods provides collaboration between providers during busy times. The exam rooms are set up specifically for simple surgical procedures, testing and monitoring.
Focused on patient convenience, the design concept for ReadyMED PLUS aims to demystify the relationship between the patient and the healthcare provider. This is achieved using transparency throughout the space to create a comfortable, attractive environment, while also maintaining patient privacy. MPA's design splits the waiting area into two spaces, with one designated for healthy infusion patients only and the larger main waiting area containing a child-friendly space. A wall of glass separates the waiting area from the clinical spaces, providing patients with a glimpse of activity. The interior finishes were chosen to give the waiting area a "living room" quality.
Together, MPA and Cutler previously designed and constructed for Reliant four ReadyMED clinics in Auburn, Hudson, Milford and Shrewsbury, Massachusetts, as well as a 36,000-square-foot medical office building in Holden, Massachusetts.
Photo courtesy of Warren Patterson Photography.
Posted March 24, 2016
More Articles: