Subscribe Now
Keep up with the latest news with our magazine and e-newsletter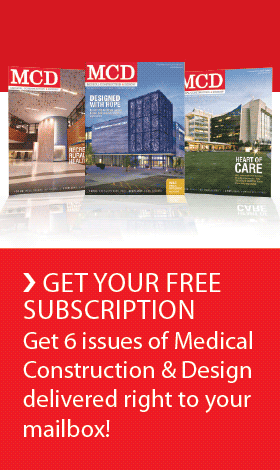 Subscribe to our E‑Newsletter
CHICAGO, Ill. – After construction costs increased 4.6 percent in 2015, the Chicago, Illinois non-residential construction market can expect costs to rise 3.5 percent to 4 percent in 2016, according to Mortenson Construction's Construction Cost Index for Chicago. Of the six major markets that Mortenson measures, only Denver, Colorado and Seattle, Washington can expect comparable increases in 2016 following a 4.2 percent cost increase for Denver and 3.6 percent increase for Seattle last year.
"After lagging compared to other cities in the early years after the 2008 recession, the Chicago construction market continues to recover," says Dennis McGreal, chief estimator for the Mortenson Construction's Chicago office. "We've had two years of steady growth. While the rates for new employment and construction starts moderated in the second half of 2015, they both will remain at healthy levels this year."
Rising demand for subcontractors enabled rate increases, driving the run-up in overall Chicago construction costs. The price for many key materials and components from gypsum boards and plumbing systems to elevators showed little to no increase in 2015, although the lead time for obtaining these materials has grown due to higher work volumes.
Two of the 10 biggest office projects scheduled for completion in 2016 are under construction in Chicago: the 53-story 150 N. Riverside office tower and the Schaumburg-based headquarters for Zurich Insurance. Other major area construction projects include:
Northwestern University's $400-million biomedical research center on its Chicago campus
Advocate Good Shepherd Hospital's $247-million addition and renovation in Barrington
University of Chicago's $150-million Jeanne Gang-designed residence hall
$600-million McCormick Center Entertainment District, including a new hotel, data center and sports arena
The Mortenson Construction cost indexes are calculated quarterly by pricing a representative non-residential construction project in each market. Mortenson also draws on local employment figures from the Bureau of Labor Statistics.
Posted February 10, 2016
More Articles: