Subscribe Now
Keep up with the latest news with our magazine and e-newsletter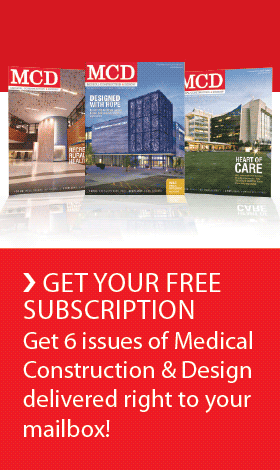 Subscribe to our E‑Newsletter
Esme and Henrick Erickson—3-year-old siblings from a set of triplets—love their pool therapy. Both have cerebral palsy. During the past several months, during weekly sessions in the water with a Gillette physical therapist, Esme has worked on increasing strength and Henrick has focused on improving balance.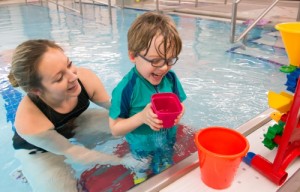 "They get great workouts, and it's fun for them," says their mom, Ann Erickson. "We've had excellent results."
In 2016, more kids than ever before will enjoy similar benefits at Gillette. We've just opened a new therapy pool at our St. Paul, Minnesota campus. Located next to our therapy gym, the new pool includes several features specifically designed to meet needs of children who have disabilities.
The pool floor lowers into the water, so patients don't need to use a ramp or lift to get in, and therapists can set an ideal depth for each patient.
The floor can function as a treadmill, when needed.
Underwater cameras can help therapists observe and evaluate patients' movements.
Adjustable jets can change the level of resistance the surrounding water creates as patients work on therapy exercises.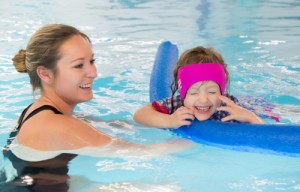 The Erickson family is excited about the new pool. The adjustable bottom, Erickson explains, is particularly helpful for her son.
"Henrick can't balance on a slanted floor," she explains. "He needs a pool with a flat bottom, and it has to be the perfect depth for him. If it's too deep, he walks on his toes. If it's too shallow, he doesn't have enough support for balance. This new pool is exactly what he needs."
Gillette's St. Paul therapy pool can accommodate more than 2,000 therapy sessions per year, with appointment times that include after-school hours. In addition, the hospital offers pool therapy in Burnsville and Maple Grove, Minnesota.
Source: http://www.gillettechildrens.org.
Posted January 25, 2016
More Articles: