Subscribe Now
Keep up with the latest news with our magazine and e-newsletter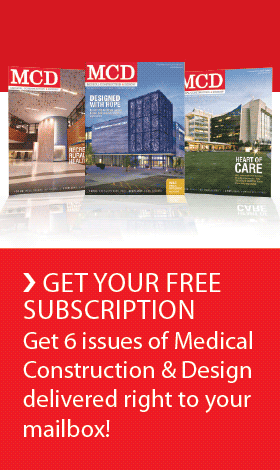 Subscribe to our E‑Newsletter
STANFORD, Calif. — Stanford Health Care recently hosted a ribbon-cutting ceremony to celebrate the completion of its new Stanford Neuroscience Health Center in Palo Alto, California.
Attendees included Stanford Health Care leadership and medical staff, community members, patients and public officials.
The Stanford Neuroscience Health Center is a first-of-its-kind comprehensive care destination that brings together neurologists, neurosurgeons, interventional neuroradiologists and other care providers from 21 neuroscience subspecialties to work side-by-side, allowing teams to share their expertise and information rapidly. The integrated outpatient services in one convenient location results in more accurate diagnoses, organized care, better quality of life and improved outcomes for the patient.
At the Stanford Neuroscience Health Center, patients will have access to advanced diagnostic techniques, the latest treatments and unique ground-breaking clinical trials – some of which are not available anywhere else in the world. The center's revolutionary neuroscience technology includes an autonomic lab with one of the first clinical care thermoregulatory sweat labs in the nation and the first dedicated clinical PET/MRI. The building will also offer unique supportive services, including an outdoor mobility garden and a wellness center for restorative patient classes such as yoga and dance, as well as educational lectures.
An established NIH Alzheimer's Disease Research Center will be housed in the building and is one of only 29 in the country where scientists will have the opportunity to conduct interdisciplinary research on Alzheimer's and Parkinson's diseases, the two most common neurodegenerative disorders nationwide.
The design of the Stanford Neuroscience Health Center was created to provide a physically and emotionally supportive care environment for patients in each of the 21 neuroscience subspecialties. One of the biggest draws of the building is patient access to a team of specialized physicians, surgeons and nurses in one location. Building planning included extensive process design work and incorporated feedback from the 12-member Patient and Family Advisory Council, physicians and care team members to address virtually every aspect of the facility, from flooring to lighting.
The new five-story, 92,000-square-foot Neuroscience Health Center, designed by architect TEF Design and constructed by Cahill Contractors, is located at 213 Quarry Road at the Hoover Medical Campus in Palo Alto. The new facility is scheduled to open for patient care in January 2016.
Photo courtesy of businesswire.com.
Posted December 17, 2015
More Articles: