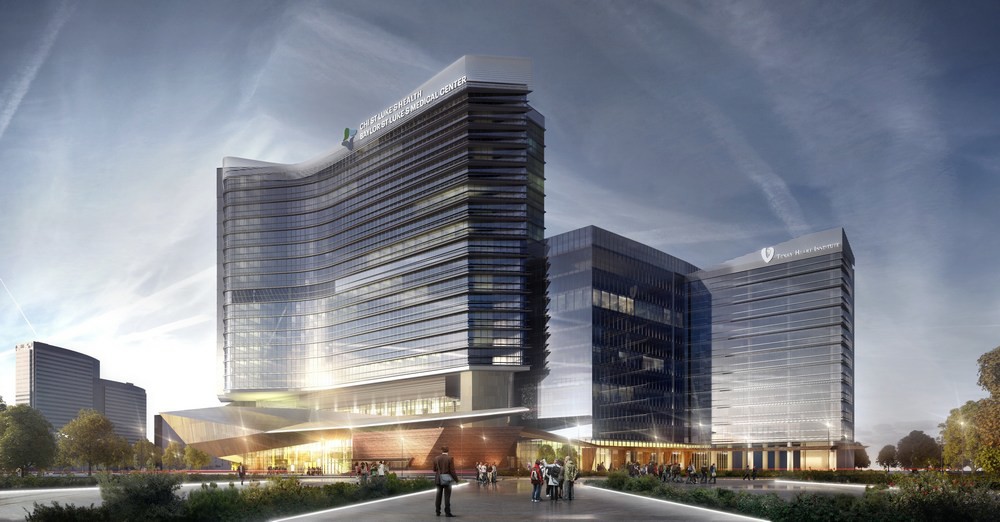 Subscribe Now
Keep up with the latest news with our magazine and e-newsletter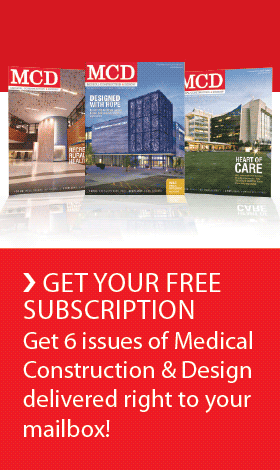 Subscribe to our E‑Newsletter
HOUSTON, Texas – The design for CHI St. Luke's Health–Baylor St. Luke's Medical Center's design for its $1.1-billion medical campus featuring one of the country's top medical schools, a world-renowned cardiovascular research institute and a nationally recognized hospital that cares for the most complex cases, has been unveiled.
The 27.5-acre McNair Campus, Houston, Texas, will become home to the collaboration between Baylor College of Medicine and Catholic Health Initiatives, and will also be the future site of the Texas Heart Institute. The campus will feature a $916.8-million, 650-bed hospital built across two bed towers, a medical office building and ambulatory care complex and new facilities for basic science and translational research. Expected completion of hospital construction is early 2019.
All clinical services currently provided at the Texas Medical Center location of Baylor St. Luke's will be moved to the new campus.
New Standard of Academic & Medical Excellence
Guiding principles of this project include exceeding current healthcare industry standards, from scientific research and education to implementing innovative treatment and care.
The care environment at the McNair Campus is designed around the human experience—modeled on Evidence-Based practices for the safety of patients, visitors, staff and physicians. The hospital's operating room suites are influenced by Six Sigma and Lean principles, which follow a linear, logical and efficient design. The patient can be moved directly from the waiting area to surgery and to a post-operative care unit to recover with their family members. The proximity of the pre- and post-operative care unit will allow surgeons and nurses to more effectively attend to all their patients.
In addition to the partnership between Baylor College of Medicine and Baylor St. Luke's, Texas Heart Institute will also relocate to the McNair Campus to a dedicated heart hospital within the new facility.
Latest Developments & Updates
Tower One: Existing Facility
Earlier this year, a new state-of-the-art endoscopy suite and outpatient radiology services opened in the current McNair facility.
The endoscopy suite features procedure rooms, which accommodate routine ambulatory procedures, as well as endoscopic retrograde cholangiopancreatography and bronchoscopy.
An ambulatory surgical suite (for procedures such as orthopedics, plastics, urology and ENT) will be commissioned in March 2016.
The first stage of surgical specialty inpatient beds will be completed by September 2016.
Tower Two: New Construction
In mid-January, construction crews will begin utilities relocation and foundation preparation for the building of Tower 2, a 420-patient bed tower.
Excavation for the 26-foot deep foundation for Tower 2 is scheduled to begin February 2016.
Completion of the 650-bed replacement hospital, including Tower 2 and a MOB is slated for completion in early 2019.
Situated on the border of TMC, the location of the McNair Campus is anticipated to become a significant corridor for future healthcare services. The campus provides easy access from locations inside and outside the TMC, as well as convenient, accessible parking for patients, visitors and staff.
Posted December 29, 2015
More Articles: