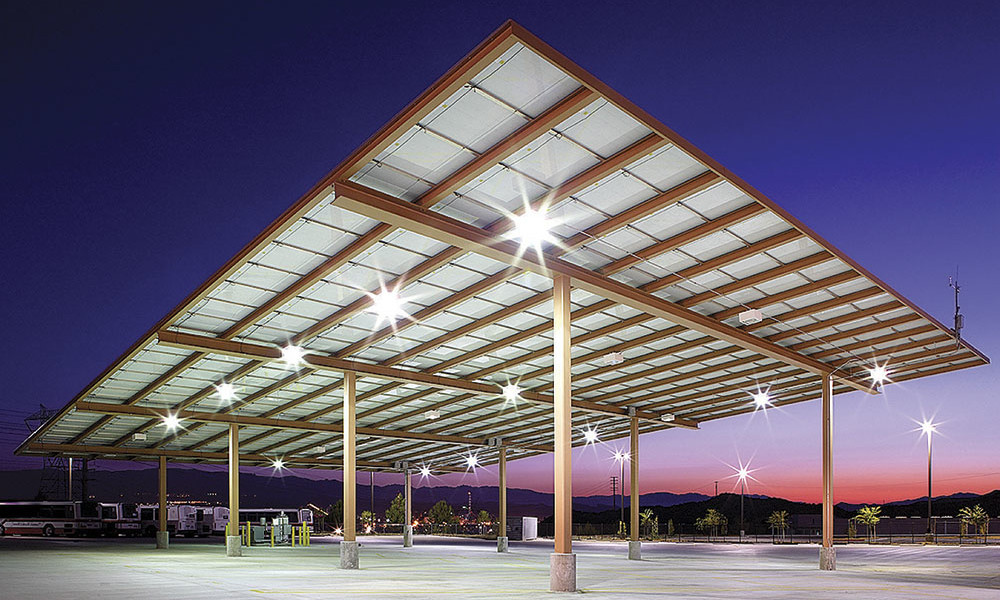 Surface parking photovoltaic array project at Santa Clarita Transit Maintenance Facility in Santa Clarita, California.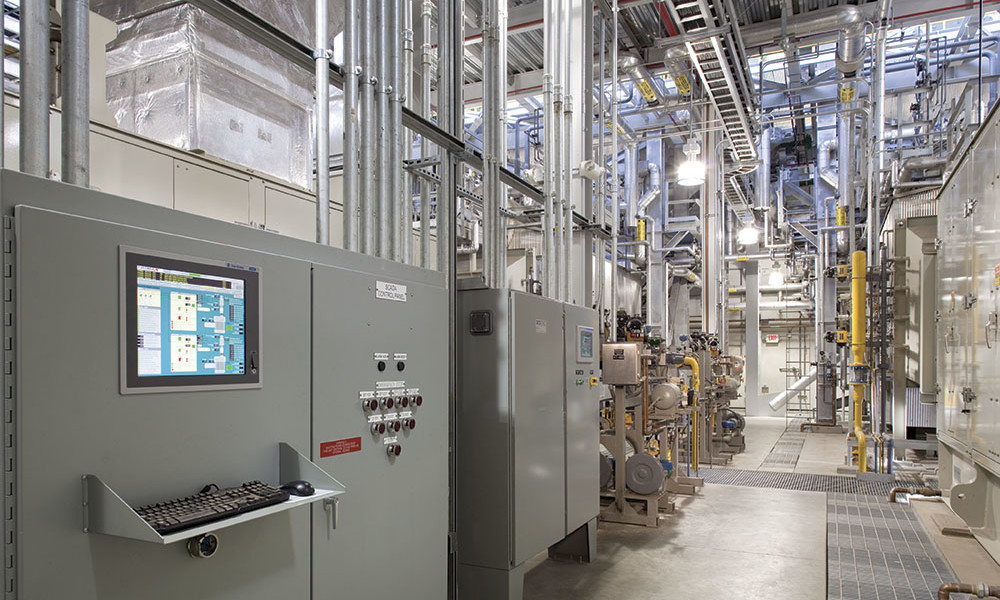 County of Orange Central Utility Plant upgrade and co-generation plant in Santa Ana, California.
◀
▶
Subscribe Now
Keep up with the latest news with our magazine and e-newsletter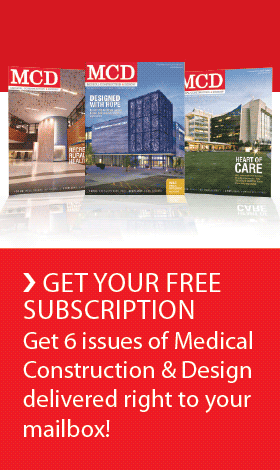 Subscribe to our E‑Newsletter
By John Bilotta
Sustainability isn't just about being "green" anymore. Today's sustainable hospital has to be efficient in multiple ways while meeting its intended healthcare mission.
It must be flexible — with infrastructure to meet today's and tomorrow's compliance and operational requirements. It must be designed for longevity — to operate for more than 50 years and do so effectively. It must be robust enough to support the needs of high-tech staff and administration.
And its design and construction has to be speedy — now competing for patients, the hospital that is erected or renovated first will snag the lion's share of the local business.
These new forms of sustainability all lead to the following trends:
Central plant outsourcing
Large healthcare institutions are outsourcing the building and operations of their central utility plant to provide electrical energy, chilled water, steam and hot water to the facility, while the hospital pays a fee structure negotiated with an energy service company or a private utility. This is done to reduce the first costs of major capital projects, as mechanical, electrical and plumbing costs on an expansion or renovation can be as much as 45 percent of the project's capital cost. Additionally, outsourcing maximizes the new hospital's ability to be online quicker, to be flexible as needs change and ideally provides an opportunity to utilize the latest in robust equipment efficiencies.
Tip: Enlist the hospital's facilities personnel and MEP design team to assist in determining capacities, flow rates, temperature differentials and emergency operating procedures onsite in order to get the most out of the outsourcing.
Co-generation
Co-generation — or combined heat and power — provides an efficient way for a facility to use an energy source. Co-generation can be used as a facility's base electrical and heating load as it is often more economical than purchased utilities. Co-generation also provides more resiliency to a site at the time of utility outages, as it can provide cooling and heating for critical areas. The byproduct of this thermodynamic cycle is typically steam or hot water used for a hospital's heating purposes. During the design of a co-gen plant or after it is up and running, there are several factors that should be considered to enhance its performance.
TIP: Weigh the capital costs vs. the co-gen system's ability to reduce operational costs. Have the MEP engineer run an energy model and lifecycle cost analysis to determine if co-gen is the right option. These analyses will help inform system optimization and performance as well. In addition to co-generation, a facility could investigate tri-generation, which is combined heat, power and cooling plants using steam to drive chillers.
Renewable energies
There are several options for healthcare facilities to utilize renewable energy technologies, depending on the local climate. The following is a quick sampling:
Solar thermal — This system uses the sun to generate thermal energy, usually in the form of low temperature hot water. A network of piping integrated into solar panels heats the water before delivering it to pre-heat hot water or domestic hot water for use somewhere in the hospital. This type of system, like photovoltaics, requires space so systems may need uncluttered rooftops or parking areas for installation.
Wind Turbines — Those contracting electricity through a wind farm are likely obtaining power through a distributed energy grid required to purchase wind power. This is more practical for hospitals than putting wind turbines onsite. The advantage of a wind power purchase agreement is reliability. If the wind farm goes down, or the transmission line from the wind farm to the grid is disrupted, the distributed energy grid will still deliver power, just from a different source.
Photovoltaics — Some facilities are challenged to find space for a large photovoltaic array. Roofs, parking structures or lots and building façades are all areas that arrays can be installed. Facilities should keep in mind that PVs are scalable and so smaller incremental arrays are often more practical. A site should only incorporate as much as is practical and economically feasible (PV costs have declined dramatically the past several years).
Tip: When utilizing renewables, consider how it affects reliability. Make sure a reliable backup is available, should the renewable be offline. Also, think through the transfer from the main energy source to the backup. Usually onsite backup is fuel oil or some type of fossil fuel-driven source.
Benchmarking energy usage
Energy Use Intensity is a metric developed by the U.S. Environmental Protection Agency's Energy Star program that expresses energy usage relative to facility square footage in one year. This is typically expressed in KBtu/sf/yr. EUI benchmarks can be found on the Energy Star website for different building categories. This information is valuable to a consultant evaluating building systems or reviewing a client's property portfolio, as well as the facility manager, who wants to track operational efficiency year after year. Facility managers can also use this information for internal benchmarking goals for new construction and infrastructure upgrade projects.
The EUI metric helps to level the operational consumption playing field, giving facility managers a tool to relate directly to system efficiency and more easily compare one facility's operational expense to another's in dollars and cents, regardless of regional climate differences or facility type.
Tip: Engage the engineering team in determining the property portfolio's EUI and energy-use characterization (i.e., end uses) in order to determine where operational budgets may need to be applied to improve system efficiencies and save money. Even if a facility's plans do not include large capital outlays for replacement or expansion projects, consider retro-commissioning on the existing infrastructure. This can help get systems to operate as intended and back to maximum efficiency.
It's rare to walk into a facility where owners/operators aren't concerned about operational expenses. The challenge is how to build a hospital's MEP building infrastructure as holistically as possible to adapt to the majority of these changes — plus those that have yet to surface. Facilities built and renovated for flexibility, longevity, robustness and speed to market will provide a more sustainable infrastructure that will navigate these changes for years to come.
Author: John Bilotta
John Bilotta, P.E., is a principal at Syska Hennessy Group.
Posted October 20, 2015
More Articles: