Subscribe Now
Keep up with the latest news with our magazine and e-newsletter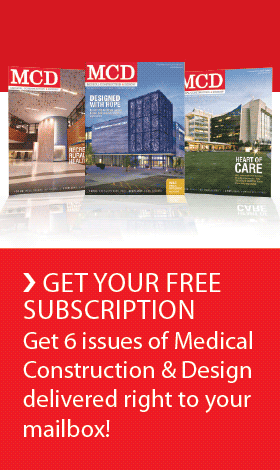 Subscribe to our E‑Newsletter
DALLAS, Texas and INDIANAPOLIS, Ind. — When healthcare providers talk about "a continuum of care," real estate might not be the first subject that comes to mind. But real estate usually plays an integral role in delivering that care, making it essential for providers to work closely with real estate developers that understand how to customize their buildings to fit the various requirements along the continuum.
That was the message from Keith Konkoli, executive vice president, healthcare for commercial real estate developer Duke Realty, who spoke at the recent InterFace Healthcare Real Estate Southwest conference in suburban Dallas, Texas.
Konkoli was part of panel discussion titled "Development is BACK! A 360-Degree Perspective on Today's Healthcare Real Estate Environment." The panelists discussed a range of topics, including the following:
Healthcare real estate development activity is growing
The panelists agreed that healthcare real estate development activity is exceeding what it's been during the past few years. This includes a range of outpatient facilities, as well as wellness and fitness facilities, build-to-suit facilities for specialty providers and more. They said two big reasons for this growth are that the economy has been improving and that providers are now adapting more confidently to the changes mandated by the healthcare law.
The industry is seeing more healthcare delivery models and new types of medical facilities
The panelists discussed how the industry is adopting new healthcare delivery models because of the movement away from the fee-for-service payment model, the need to implement population health and integrated electronic medical record systems, and the growing popularity of physician acquisition and integration. Some of the panelists also noted that the industry is moving away from the multi-tenant MOB and replacing it with hybrid buildings that house both the provider's employed physicians as well as independent physicians.
More providers and developers are at least exploring post-acute and senior living facilities
Many of the panelists said their organizations are developing senior healthcare and senior living communities or are considering doing so. This includes post-acute facilities, memory care and assisted living residences and independent living communities. Some of the panelists said that whether they develop the facilities themselves or bring in an experienced partner, it's a good way to provide a solid continuum of care.
Predictions for the next 12 months: Will the healthcare real estate development market stay hot?
Some of the panelists said they thought the Federal Reserve would raise interest rates slightly in the next year but there wouldn't be a corresponding rise in capitalization rates (the rate of return on a real estate investment property). They also said that investor demand for healthcare real estate is so strong that cap rates and development activity in the sector would probably be largely unaffected by a moderate interest rate hike.
Posted October 7, 2015
More Articles: