Subscribe Now
Keep up with the latest news with our magazine and e-newsletter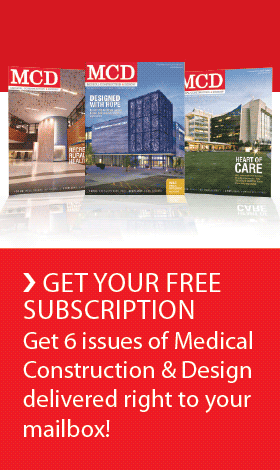 Subscribe to our E‑Newsletter
Spokespersons for MercyRockford Health System recently announced plans to create one hospital on two campuses in Rockford, Illinois, enhancing access and healthcare services for the Rockford community and the greater northern Illinois/southern Wisconsin region. The new MercyRockford Health System, formed by the merger of Mercy Health System and Rockford Health System in January of 2015, will continue operating a vibrant and robust hospital campus on its current N. Rockton Ave. site. Additionally, MercyRockford plans to construct a second campus on 263 acres at the intersection of E. Riverside Boulevard and the I-90 interstate highway.
Rockton Avenue Campus: The N. Rockton Ave. campus has quality facilities for a variety of services and will continue to provide a wide range of adult outpatient and inpatient care, concentrating services into facilities that have been recently renovated. For example, a $7-million, state-of-the-art linear accelerator addition was opened at the Rockford Health System Cancer Center earlier this year and will continue to provide cancer care into the future. Similarly, recently renovated nursing units will continue to operate. Other facilities on the N. Rockton Ave. campus will be repurposed for other services, including community partnerships.
Comprehensive Emergency Department
Convenient care walk-in clinic
94 adult inpatient hospital beds

Medical/surgical
Intensive care
Behavioral health

Surgical services
State-of-the-art, comprehensive cancer care
Outpatient behavioral health services
Comprehensive diagnostic services, with lab and imaging
Outpatient primary and specialty physician care clinics
Riverside Blvd. Campus: MercyRockford plans to centralize intensive care services and construct a destination campus on I-90 at E. Riverside Blvd., a convenient location for patients from within the greater Rockford area and for those traveling from a large regional area, resulting in significant patient care and economic value for Rockford. In addition to serving patients from the Rockford area, Rockford Memorial Hospital is a state-designated referral center and receives patients from a 15-county region for high risk maternity, neonatal intensive care, pediatrics and pediatric critical care, adult critical care and trauma. With its location on the I-90 interstate at the Riverside exit, the new campus will enhance regional access to these critical tertiary level services.
The E. Riverside Blvd destination medical center campus will have 188 inpatient beds, expanded patient services and will incorporate state-of-the-art technology designed to the standards of today and the future. Other services include:
A state-of-the-art Women's and Children's Hospital
Neonatal intensive care unit
Pediatric and pediatric intensive care units
High-risk maternity care
Pediatric emergency services
Level I trauma center
Ten operating suites and surgical services to support a full range of inpatient and outpatient surgery, including minimally invasive surgery and image-guided surgery
Comprehensive diagnostic center, with lab and imaging
Outpatient primary and specialty physician care clinics, serving adult and pediatric patients
Inpatient care units, with all private rooms
Comprehensive cardiac, peripheral and neurovascular interventional laboratory
As part of this plan, MercyRockford will eliminate 109 state-licensed hospital beds. The estimated cost of the plan to develop the two campuses for the future is about $400 million. As required by the State of Illinois, MercyRockford Health System is applying to the Illinois Health Facilities and Services Review Board for CON plan approval. MercyRockford anticipates that review by the board will be completed in November of this year and that construction will begin in late 2016.
Photos courtesy of MercyRockford Health System.

Posted August 17, 2015
More Articles: