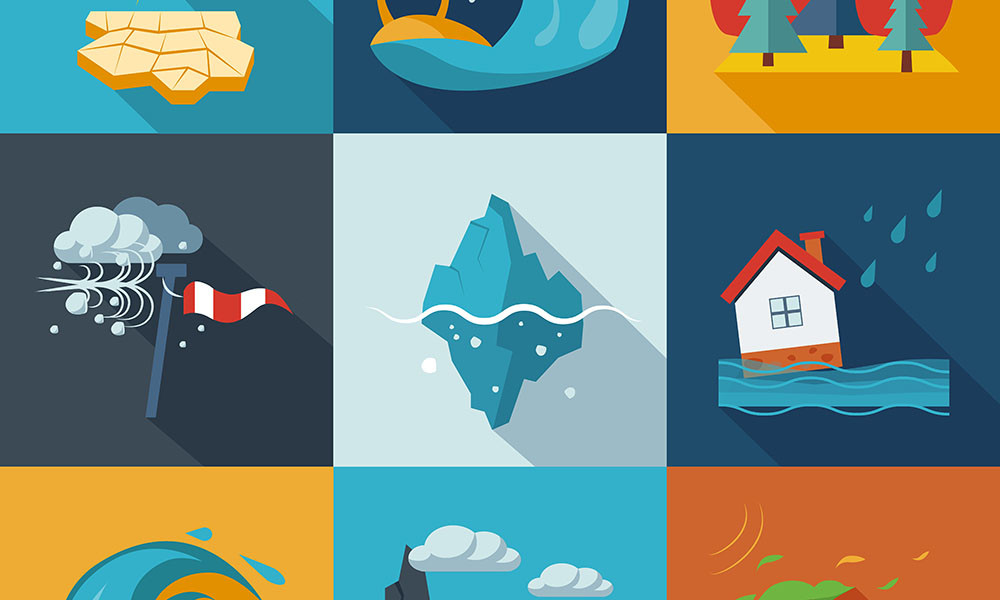 Subscribe Now
Keep up with the latest news with our magazine and e-newsletter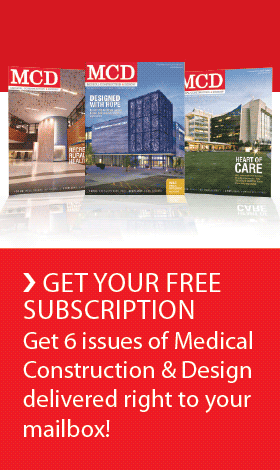 Subscribe to our E‑Newsletter
By Richard Kahn
Every time a major storm capable of widespread damage and destruction occurs, organizations and their facilities are severely impacted. For healthcare organizations, this can lead to levels of damage that render key spaces or entire medical centers inoperable for extended periods of time. There is very little healthcare organizations can do to predict when these natural disasters will occur, but there is a great deal they can do to prepare and respond.
In the wake of Hurricane Sandy, the deadliest and most destructive storm of the 2012 Atlantic hurricane season, as well as the second-costliest hurricane in United States history, the Manhattan VA Medical Center was left damaged and inoperable. The 1950s building suffered serious flood damage during the storm that impacted major utilities servicing the building, including electrical, heating, fire protection, elevator, water pumping and IT support structures. The damage would ultimately force the Manhattan VAMC to close for nearly seven months following the storm.
In the days leading up to the arrival of Hurricane Sandy, and the weeks, months and years that followed, the Manhattan VAMC has taken key measures to ensure no staff and patients were injured, minimize and assess damage, recover and ultimately better prepare itself for future natural disasters. The Manhattan VAMC's response demonstrates several best practices and ideas other healthcare organizations can learn from should they face a similar situation in the future.
Prepare now
The time to prepare for natural disasters is now — not in the days leading up to a storm's arrival. For healthcare organizations, having a plan in place for evacuation or other safety measures can ensure patient safety and reduce care disruptions. The Manhattan VAMC took several measures in advance of Hurricane Sandy's arrival to evacuate patients and get them to safe places where they could continue to receive care. The VA was also ready to respond as soon as the storm let up, sending a damage assessment team from its Central Office of Construction and Facilities Management to determine the scope of repairs needed.
Having a plan and acting quickly ensured the staff and patients were safe during the hurricane and the VA could begin recovery efforts as soon as possible once the storm passed. Other healthcare organizations should follow suit and develop plans now to be prepared for any future catastrophic weather events.
Think beyond recovery
There are no positives to glean from natural disasters, but recovery efforts are also times for healthcare organizations to invest in facility improvements. Along with the myriad reconstruction efforts the Manhattan VAMC took on after the storm, it also chose to:
>   Construct a permanent floodwall to protect the three sides of the campus exposed to flood-level waters
>   Renovate medical-surgical inpatient services on the 4th and 8th floors
>   Renovate inpatient behavioral health services on the 17th floor
>   Create a raised generator building and switchgear rooms and replace underground fuel tanks
>   Renovate or upgrade several other infrastructure and system components
Thinking beyond simply recovering in the aftermath of a storm helps organizations strengthen care delivery and better prepare for future weather events.
Share recovery responsibilities
Storms the size of Sandy can cause widespread damage to facilities that will take years to fully repair. One of the best strategies for speeding up the recovery process is assigning different recovery tasks to several design or construction firms.
By spreading out responsibilities for the recovery effort, healthcare organizations can ensure different processes are underway at the same time and maximize efficiency. This strategic effort can save months in the recovery period and allow facilities to begin caring for patients again as soon as possible.
Rehearsal of concept drills
Whenever there are numerous organizations all working on a design/construction effort, one of the best ways to ensure progress, design excellence and care improvement is implementing rehearsal of concept drills. The ROC is an important tool military commanders use to successfully plan and execute highly complex efforts.
For the military, ROC is an opportunity to brainstorm every possible outcome and/or scenario and then define necessary roles and streamlined processes for success. With the Manhattan VAMC effort, this meant establishing regular ROC meetings with all the designers, stakeholders, supporting staff, union representatives, clinical staff and representatives from the VA in Washington. These ROC meetings are opportunities to identify and mitigate risks, perform assessments of best practices and recommend efficiency methods to maintain the complex work scheduled. One of the keys to holding successful ROC meetings is ensuring everyone involved has a role and is responsible for raising the necessary questions their group needs to have answered to ensure work is coordinated with the others. When executed successfully, ROC can be a powerful tool to keep work on track and coordinated.
Integrate pull planning
Organizations that implement ROC in their complex recovery efforts should also consider integrating pull planning to ensure coordination efforts run smoothly. Pull planning is a tool that helps complex projects stay successful as it works backward from the completion date to improve allocation of resources, reduce lead times, eliminate waste and redundancy and outline the steps each group will take.
Pull planning is also highly visual, as it requires the inclusion of a massive calendar at ROC meetings showing each month of the recovery effort timeline. Each organization involved in the effort is assigned a specific sticky note color and, as they are assigned activities, those color notes are placed on the master calendar to ensure everyone knows their role in keeping the overall team on track. The combination of ROC and pull planning makes workflows more reliable and efficient throughout a recovery effort.
Storms capable of causing destruction on the size and scale of Hurricane Sandy will always challenge organizations in their path. There are no positives to be taken from storms like Sandy, but as the VAMC has proved — there are ways for healthcare organizations to move forward that empower recovery and care improvement and ensure better outcomes every day.
Author: Richard Kahn
Richard Kahn, AIA, LEED AP, is a principal for CannonDesign's healthcare practice.
Posted July 20, 2015
More Articles: