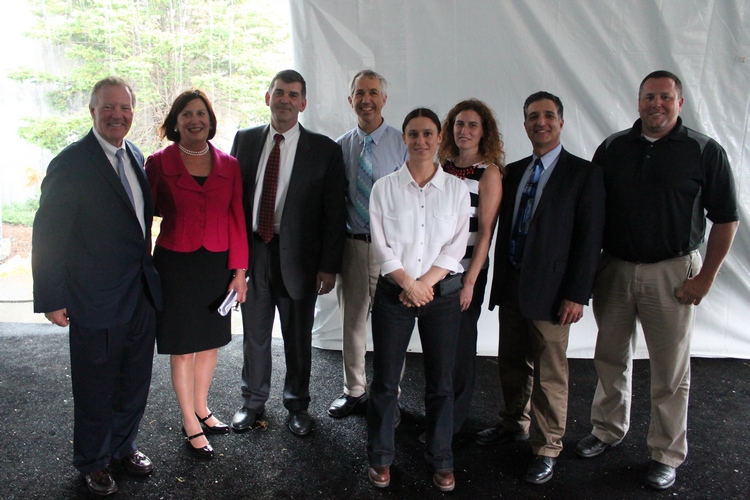 From left to right: BOND CEO Ed Bond, Jr.; Lawrence General Hospital President and CEO Dianne Anderson; BOND Chief Operating Officer Frank Hayes; BOND Senior Project Manager Michael McGarty; BOND Project Engineer Tina Colombo; BOND Project Manager Stacey Rivera; BOND Senior Vice President David Shrestinian and BOND Project Engineer Steve Walsh.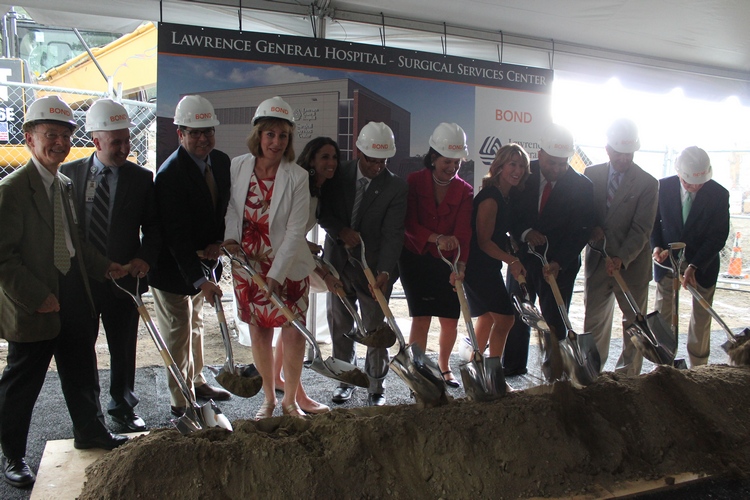 From left to right: Dr. Eduardo Haddad, president of Lawrence General Hospital medical staff; LGH Director of Surgical Services David Spofford; Matthew Caffrey, chairman of LGH Board of Trustees; State Sen. Barbara L'Italien; State Rep. Diana DiZoglio; State Rep. Frank Moran; LGH President and CEO Dianne Anderson; Lt. Gov. Karyn Polito; Lawrence Mayor Daniel Rivera; Chairman Emeritus of LGH Board of Trustees Richard Santagati and LGH Trustee Ronald Pollina.
◀
▶
Subscribe Now
Keep up with the latest news with our magazine and e-newsletter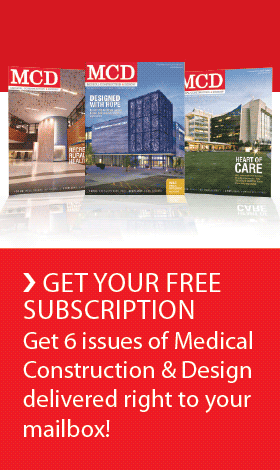 Subscribe to our E‑Newsletter
BOSTON, Mass. — BOND recently celebrated a groundbreaking ceremony for Lawrence General Hospital's new 42,250-square-foot surgical building as part of a $72-million effort to improve healthcare delivery and expand the reach of the hospital and its services. BOND is providing preconstruction and construction management services for the project.
The new surgical building represents the single largest capital investment in Lawrence General Hospital's history. Working in close collaboration with LGH representatives and the design firm MorrisSwitzer ~ Environments for Health, BOND will build the new facility to house replacements for the current 50-year-old operating rooms, an interventional radiology room, a surgical day care, post anesthesia care unit and pre-admission testing space. The $17-million inpatient unit and room renovations at the existing hospital are underway.
The groundbreaking for the surgical building comes after the dismantling and demolition of the Lamprey Annex and School of Nursing buildings. BOND managed the demolition and enabling efforts related to this first phase of the project, carefully rerouting campus infrastructure to ensure critical hospital operations were maintained throughout.
Not only does the new surgical building enhance LGH's quality of care, it also strengthens the institution's strategic relationship with Beth Israel Deaconess and Floating Hospital for Children at Tufts Medical Center. Established in 2010, these partnerships have increased accessibility to pediatric surgery and other pediatric specialties, as well as critical care and cardiology, among many other specialty services. The new surgical facility will allow LGH to offer many more services locally without transport to Boston, thereby reducing costs and maximizing convenience.
The new surgical building is expected to be fully operational by 2016.
Posted June 2, 2015
More Articles: