Subscribe Now
Keep up with the latest news with our magazine and e-newsletter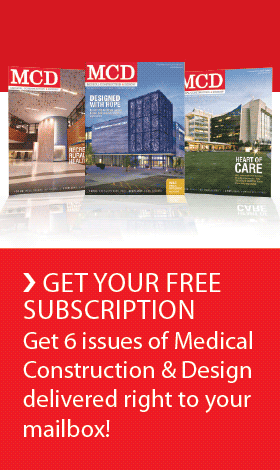 Subscribe to our E‑Newsletter
LEBANON, N.H. — The Board of Trustees of Alice Peck Day Memorial Hospital has approved plans for two important construction projects on the APD campus in Lebanon, New Hampshire.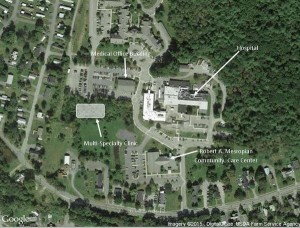 The first project will involve construction of an outpatient medical office building designed to serve as a "one-stop" destination for many of the outpatient services that patients need from their healthcare providers. The new structure will be a two-story, 44,000 square-foot building known as the APD Multi-Specialty Clinic. It is anticipated that the MSC will be located just near the existing MOB. The MSC will house most of the outpatient departments at APD, including Primary & Family Care, General Surgery, Geriatrics, Orthopaedics, Pain Management, Pediatrics, Podiatry, Occupational Health, Urology and Women's Care.
Additionally, the MSC will include outpatient phlebotomy, radiology and rehabilitative services. The MSC will also have room available for other services, including wellness education and a café. All of the services in the MSC will be supported with care coordination and case management, continuous quality improvement and information management. The MSC is expected to be staffed by more than 50 providers, as well as 100-200 medical support personnel.
Construction is expected to start in late 2015 and be completed in approximately 12 months. MorrisSwitzer Environments for Health will serve as the architect for the MSC. Construction of the MSC will be provided by DEW Construction Corp. The project has an estimated cost of $13.0 million. Monadanock Economic Development Corporation will serve as the developer of the project, with APD entering into a long-term lease obligation with the organization.
In addition, the APD Board of Trustees has approved completion of Phase Two of the renovation of the hospital. This project will create improvements in the APD lobby, same-day surgery, patient registration, radiology and other departments inside the hospital. MorrisSwitzer Environments for Health will design the renovation, and DEW Construction Corp. will manage the construction. This project will be coordinated with the construction of the MSC. The hospital renovation is expected to cost approximately $4.0 million, and is being financed by philanthropic gifts to the "building a new Day" capital campaign, as well as APD financial resources.
Phase One of the hospital renovation was completed in 2012, and Phase Two was delayed a year later until a strategic plan regarding APD's future could be completed. That plan was released in January 2014, and included plans for both construction of the MSC and other initiatives, including an affiliation with Dartmouth-Hitchcock.
Posted June 15, 2015
More Articles: