Subscribe Now
Keep up with the latest news with our magazine and e-newsletter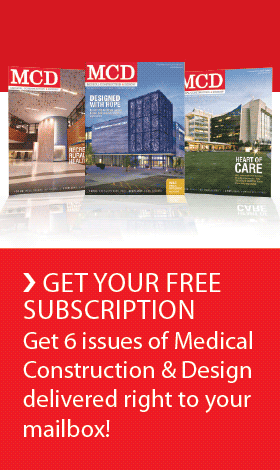 Subscribe to our E‑Newsletter
WASHINGTON, D.C. — Improved billings over year-end 2014 and an increased number of inquiries contributed to an optimistic economic outlook for U.S. interior design firms at the end of 1st quarter 2015. The American Society of Interior Designers Interior Design Billings Index registered 57.7 at the end of March, compared to 52.3 in December 2014. New project inquiries registered 58.8 at the end of the first quarter, rising two points over December.
Small firms lead improvement
Sole-practitioner firms posted a gain from 48 to 52.6 over the year's first quarter, but small firms with 2-9 employees reported the highest billings at 63.2.
Geographically, firms in the west experienced a turnaround, surging from 48.5 to 65 over the quarter. Although they experienced a slight decline, Midwest firms ended at 60.5; firms in the south increased to 57. The Northeast, however, continued its downtrend, falling from a billings score of 44 to 40.
Commercial sector still struggling
It was a positive first quarter for design firms specializing in single-family residential projects. That market sector ended the quarter with a two-point increase to 56, while firms specializing in multi-family projects dropped to 47.
In the commercial sectors, the office, hospitality, entertainment and retail segments registered sub-50 IDBI scores. In the institutional sector, the healthcare and government markets experienced declines but maintained scores above 50. Education dipped to an index score of 33.
Forecast suggests stronger business conditions
Looking forward, the design industry's six-month business conditions index of 73 suggests continued expansion for the interior design industry. When taken together, the ASID six-month interior design business conditions index, the Conference Board's expectations index and the Dodge Momentum Index signal that the design and construction industries should achieve increased activity through at least early 2016.
"The ASID IDBI has had a strong uptick (above 50 score) for the last year and we anticipate that score to continue through the second quarter," said Jack Kleinhenz, ASID economist. "Not only is this resulting in increased inquiries and billings for interior design practitioners, but also in new jobs. Since November 2014, new interior design jobs have been on the rise, reinforcing the "good health" of the industry and its impact on the economy."
For a complete copy of the ASID IDBI Q1 Report, contact Julie McCrary at jmccrary@whitegood.com or 717-278-0515.
Posted May 26, 2015
More Articles: