Subscribe Now
Keep up with the latest news with our magazine and e-newsletter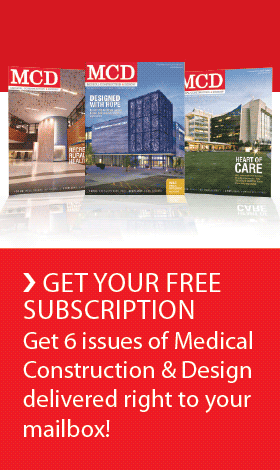 Subscribe to our E‑Newsletter
Mike Wood has agreed to serve as the new HCI vice president, effective immediately. He will also serve for the coming term.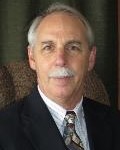 Wood is the Oldcastle director of healthcare market development. His role there is to build and manage the healthcare integrated delivery business for Oldcastle, working with internal business units and the various markets (planning, design, construction professionals and owners).
Wood has been very involved with HCI, including speaking at the Hospital & Medical Facilities Summits on "Economic and Political Realities of ACA: How Hidden Requirements Can Derail Projects" and at the Summit in Denver, Colorado in February.
At Oldcastle, Wood assists a wide spectrum of clients with the diverse sets of materials, design, custom manufactured products and supply chain functions associated with large-scale healthcare capital efforts. These services range from organization of the needs; assemblage of the highest value team; developing strategic level budgets and schedules; leading and assisting with team member selection processes and facilitating the process of design, construction and installation processes while ensuring continuous alignment of program goals to daily/weekly/monthly activity.
Prior to joining Oldcastle, Wood has led organizations, program and project delivery teams ranging from single-focused efforts over $500 million to capital programs containing more than 1,000 annual projects on a national scale for nearly 30 years, including Europe and South America. Wood's expertise lies in assembling and molding high-performance teams into cohesive units focused on efforts that are at odds with typical success factors, breaking down the complexities into an intricate dance of coordinated activities that achieve atypical results that provide a long-term sustainable environment of quality care across generations.
Wood holds graduate degrees in organization development and business administration, undergraduate degrees in business management, physics and radiologic technology. He is a life-long learner and coach. He is a certified coach, facilitator, CHC and CFM. He holds certifications and licenses in several professions including healthcare project management, facilities management, healthcare construction, radiologic technology, emergency medicine and real estate brokerage. Wood is a past regional vice president of IFMA, past president of two IFMA Chapters and current CAHED Board member.
He has worked for several world-class leading organizations and owned several businesses associated with the advanced use of technology, healthcare, organization development and program management. Wood is founder and chair of two non-profit organizations focused on at-risk youth and job skills development for second career (or beyond) adults. He is a frequent speaker on personal motivation, high-performance teams, team collaboration techniques, healthcare reform and life balance.
Posted April 1, 2015
More Articles: