Subscribe Now
Keep up with the latest news with our magazine and e-newsletter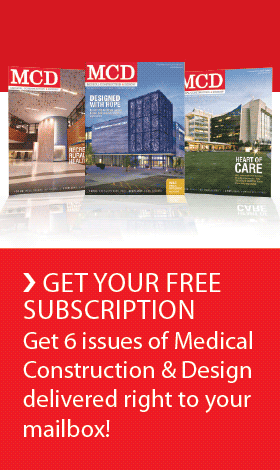 Subscribe to our E‑Newsletter
FORT MYERS, Fla. — Golisano Children's Hospital of Southwest Florida and Miami Children's Hospital announced a collaboration to build an urgent care and ambulatory care center in Collier County. It will include the area's first and only urgent care center dedicated solely to pediatrics.
The 17,000-square-foot facility will bring coordinated, comprehensive services to the pediatric community in Collier County.
Golisano Children's Hospital will relocate certain specialty services currently available at its Pediatric Specialty Clinic on Immokalee Road to the new facility when it opens. These specialties include consultations with pediatric hematologists, oncologists, cardiologists, nephrologists, neurologists, gastroenterologists, endocrinologists and surgeons. Other services moving into the new center include the children's rehabilitation center, physical therapy, occupational therapy and speech pathology/audiology services. Plans to add more specialty services will be announced later.
Miami Children's Hospital board-certified pediatricians will staff the urgent care facility and will treat colds, coughs and sore throats; stomach aches, strains and sprains; cuts that need stitches, dog or other animal bites, asthma, earaches and ear infections and other minor, but urgent, ailments to help parents with sick or injured children avoid a trip to the  emergency room. The urgent care clinic will also offer X-ray services specifically for children—the only one of its kind in Southwest Florida.
Firm hours are not yet established, but the Urgent Care Center will likely be open from noon to midnight to provide an alternative to the emergency room after school and into the evening when accidents or sudden illness is most likely to occur.
"We are working in collaboration with established Collier County pediatricians to provide care to their patients when they are not available," says Kathy Bridge-Liles, chief administrative officer of the Golisano Children's Hospital of Southwest Florida. "Most low-acuity visits to the emergency department happen when the pediatrician's office is closed. Our center will be able to accommodate children and families who need urgent care but are not able to get immediately into the pediatricians office, or who have not yet established a relationship with a pediatrician."
Pediatric neurosurgeons from Miami Children's Hospital who currently provide consultations at the Pediatric Specialty Clinic on Immokalee Road will continue to provide those services at the new center when it opens. Last year, GCHSWF and MCH announced the two entities had formed a clinical affiliation to optimize care for severely sick or injured children in Southwest Florida and to help keep children and their families as close to home as possible while offering excellent care.
The Golisano Pediatric Specialty Clinic opened in 2011 and expanded to double its size the following year. Between its physician specialists, labs and rehab services, the clinic averages 1,000 visits a month.
The center will be located 3375 Pine Ridge Rd., on the northeast intersection of Pine Ridge and Livingston roads. Construction on the center is scheduled to begin this spring with completion anticipated for December 2015.
Posted February 10, 2015
More Articles: