Subscribe Now
Keep up with the latest news with our magazine and e-newsletter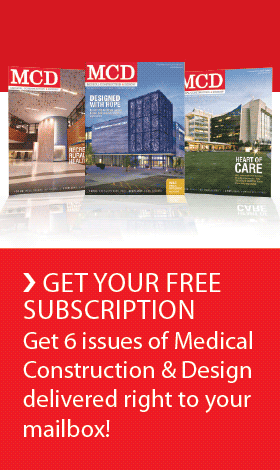 Subscribe to our E‑Newsletter
Studio+ and DeAngelis Diamond Healthcare Group recently broke ground on the Outpatient Center at Surfside. The Surfside project, a 27,000-square-foot outpatient center, is a $6.7-million endeavor by the Lee Memorial Health System to bring state of the art healthcare to Cape Coral, Florida.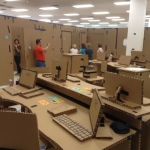 The completed facility will bring 38 new jobs upon completion and will provide an array of disciplines, including internal medicine, diagnostic radiology, lab draw and breast health.
This marks one of Southwest Florida's first Lean integrated project deliveries. The team—Studio+ as the architect of record, DeAngelis Diamond as the contractor and Opus Solutions as the Lean process specialists—worked alongside dozens of clinical staff representatives from Lee Memorial during "big room" design meetings.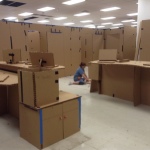 Additionally, the project team collaborated on a 1:1 cardboard simulation of the space. End users constructed walls and equipment (including an MRI and sliding doors). This simulation allowed end users to act out their daily activities, which produced data that aided in micro design.
The Outpatient Center at Surfside is scheduled to open in July.
Renderings courtesy of Studio+.
Posted January 16, 2015
More Articles: