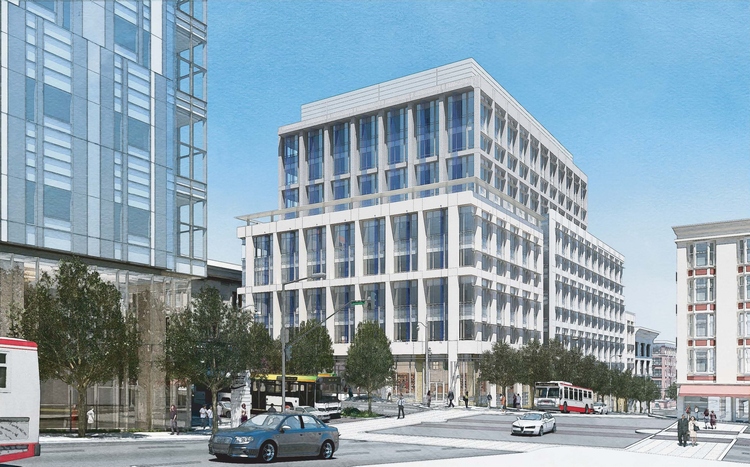 Subscribe Now
Keep up with the latest news with our magazine and e-newsletter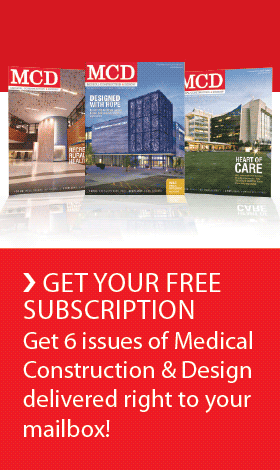 Subscribe to our E‑Newsletter
SAN FRANCISCO, Calif. — Pacific Medical Buildings has been selected by Sutter Health/CPMC to develop a $168-million, nine-story, 250,000-square-foot medical office building. The MOB will be located on the new California Pacific Medical Center campus at Van Ness Ave. and Geary Street in San Francisco, California.
The Sutter Van Ness MOB is part of an overall development plan that includes a new 700,000-square-foot acute care hospital with underground parking. The MOB project is a joint venture with Ventas Inc., a Chicago, Illinois-based real estate investment trust and PMB.
The MOB will be connected to the new $2-billion, 274-private bed inpatient-only facility through a pedestrian tunnel below Van Ness Ave. Construction of the hospital has commenced and is expected to be complete with the first patients being seen in 2019.
PMB anticipates beginning construction of the MOB in the first quarter of 2015 and expects to open the MOB concurrently with the completion of the hospital in late 2018. PMB will construct a six-level, 383-space subterranean parking structure as part of the project. Sutter will own and operate the parking garage.
The architect for the SVNMOB is Boulder Associates. The project's general contractor is Pankow Construction.
The MOB will be LEED Silver certified.
"We are delighted to be working with Sutter Health again" says Mark Toothacre, president of PMB. "This is an exciting project for us and we are privileged to be a part of the new medical center campus. The centralized location of the new campus will significantly enhance the ability of San Franciscans to obtain needed medical care even after a major seismic event. PMB looks forward to partnering with Sutter and CPMC as they continue to grow and innovate to meet the medical needs of the city."
The MOB will be 50 percent pre-leased and occupied by California Pacific Medical Center and the Sutter Pacific Medical Foundation, both Sutter-affiliated entities. The facility will accommodate physician offices and other related ambulatory care medical uses. The second and third floors of the SVNMOB are designed to OSHPD 3 standards.
Independent private practice physicians will be offered the opportunity to lease space and invest in the new SVNMOB.
Posted December 5, 2014
More Articles: