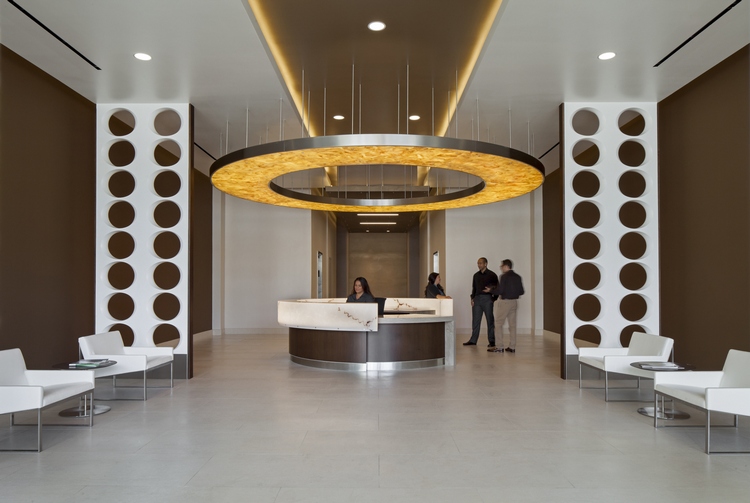 Subscribe Now
Keep up with the latest news with our magazine and e-newsletter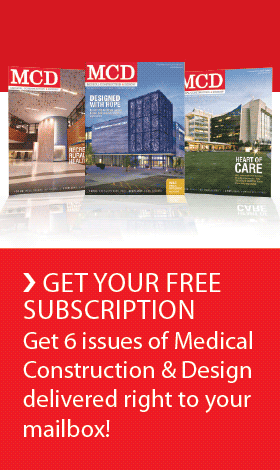 Subscribe to our E‑Newsletter
LOS ANGELES, Calif. — Cedars-Sinai Medical Center has opened a new Comprehensive Transplant Center. Designed by SmithGroupJJR, the new facility consolidates four transplant programs into one building.
CSMC's four transplant programs—liver, kidney, lung and pancreas—were formerly located at several locations on the 24-acre medical campus. The new center now allows patients to have nearly all of their medical needs addressed at one location.
The 36,500-square-foot, three-story building, situated just two blocks from the main medical campus, was formerly a mixed-use space. Its open floor plan and large windows were leveraged by the SmithGroupJJR design team to enhance the patient experience.
"Improving the quality of life for patients who have received an organ transplant, or are waiting for one, was the organizing principle for the design of this new facility," said Andrew S. Klein M.D., MBA, director of the Comprehensive Transplant Center.
The new CSMC Comprehensive Transplant Center features 22 universal exam rooms, infusion therapy and phlebotomy services, patient education space and an inpatient procedure room. Two floors of underground parking and valet parking are available to patients and their families.
Working with the transplant clinic team and CSMC, SmithGroupJJR designers developed a plan that incorporates all services through a single-line patient flow spanning from entry to check out. The workflow model improves the patient experience and reduces wait time, while enhancing staff efficiency.
"Before the consolidation, it was thought that each transplant program would require dedicated exam rooms. That proved to be inefficient because many of the rooms were often unused. So, we created universal exam rooms that allow all four transplant programs to utilize any room, which reduced the number of rooms needed, as well as adding flexibility," said SmithGroupJJR Principal-in-Charge Bonnie Khang-Keating, studio leader at the firm's Los Angeles office.
The unique needs of Cedars-Sinai's expert transplant staff were also addressed with SmithGroupJJR's design. State-of-the-art workrooms encourage and facilitate teambuilding and the sharing of research and critical consultations.
KCS West served as the project's general contractor.
Posted December 19, 2014
More Articles: