Subscribe Now
Keep up with the latest news with our magazine and e-newsletter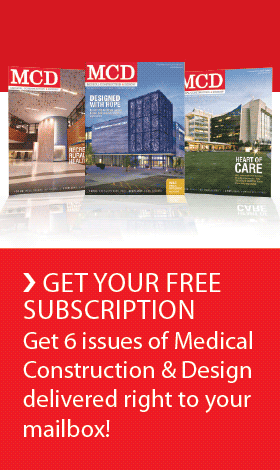 Subscribe to our E‑Newsletter
In a multimedia announcement that included a press conference with Governor Jack Markell and other regional leaders at Carlisle Fire Company, Bayhealth CEO Terry Murphy joined the Bayhealth leadership team, foundation and board of directors in announcing plans to open an innovative new health campus in 2018 to serve Kent and Sussex Counties in Delaware.
"Healthcare is changing and at the same time so are the needs of our community. After evaluating the direction of healthcare and conducting detailed research, we realized the community needs more than a hospital," Murphy said.
Through the press conference and their health campus website, Murphy and his team detailed a site that will feature an inpatient hospital with state-of-the-art technology that will also be complemented by a robust array of outpatient services.
The new campus will be located along Wilkins Road and Cedar Creek Road in Milford. This location gives patients and emergency services easy access off of the brand new Route 30 bypass, directly linking into south Milford. The announcement and website details a campus designed not only to improve care but also deliver a better patient experience.
"We believe that whether they see it in the new emergency department or the private rooms and all of the advanced technology, patients won't just see a difference but they will feel it every time they visit the campus," Murphy said.
The patient experience is a central focus for Mike Ashton, who is the administrator of Bayhealth Milford Memorial Hospital. He believes this new health campus will create an improved experience for patients.
"Part of our measurement of success is how we make patients feel about the experience. A building is an important tool but ultimately it is about the delivery of care," explains Ashton.
With a $250-million investment in a 150-acre campus, the project will bring new construction jobs, dollars and infrastructure to the outlying areas. It can be a hub for an area ready to grow. A modern health campus with expanded services has proven to be a beacon for attracting and keeping top healthcare talent.
For more information on the project, visit ImagineDE.com.
Posted November 19, 2014
More Articles: