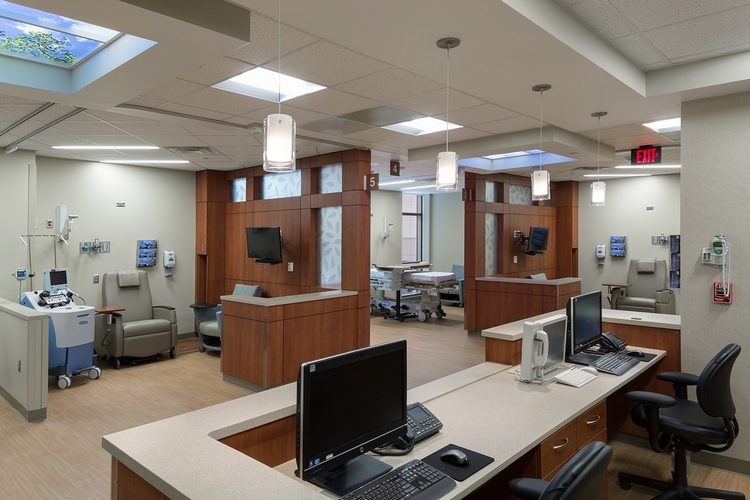 Subscribe Now
Keep up with the latest news with our magazine and e-newsletter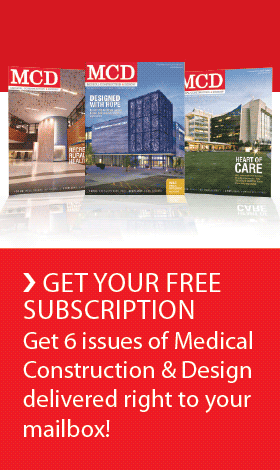 Subscribe to our E‑Newsletter
CHARLOTTE, N.C. — Robins & Morton won an Excellence in Construction Eagle award from the Associated Builders and Contractors of the Carolinas. ABC will recognize the project at a banquet on Nov. 20.
The award-winning project was a $5-million renovation to Carolinas HealthCare System's Levine Cancer Institute's blood and marrow transplantation unit, located in Charlotte, North Carolina. It began in March 2013 and was carried out amidst a fully operational hospital until its completion in January 2014.
This state-of-the-art unit is part of the institute's expanding hematologic oncology program, which includes a team of internationally recognized experts who specialize in leukemia, lymphoma, multiple myeloma, transplantation and non-malignant hematologic disorders.
The new unit includes 16 specialized rooms, an apheresis unit for the collection of donor cells for patients and a cell processing lab located on the fourth floor of Carolinas HealthCare System's Carolinas Medical Center. The entire unit is a positive pressure environment, where highly filtered air is circulated 12 times an hour, exceeding industry standards. This minimizes the risk of patients developing infection and experiencing other complications that can be associated with the transplant process.
The Carolinas Medical Center emergency department is the busiest in the city of Charlotte and it was critical that the team carried out the project without disrupting the hospital's work, Robins & Morton superintendent Mike Goodin said.
"On this project, knowing it was booked before we began construction and would be filled the day it was built, inspired the whole team to excellence," Goodin said. "It also means a lot to me, personally, knowing how much good will come out of it."
Posted October 21, 2014
More Articles: