Subscribe Now
Keep up with the latest news with our magazine and e-newsletter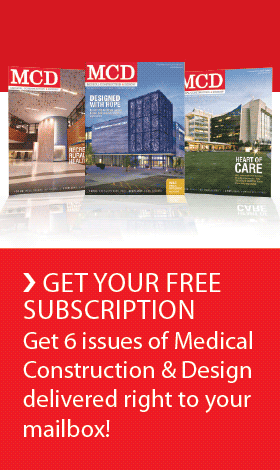 Subscribe to our E‑Newsletter
WASHINGTON, D.C. — As part of its ongoing initiatives to elevate the importance of the impact of Interior Design on well-being, the ASID Foundation is accepting proposals for its fourth annual Transform Grant. Awarded annually, these grants focus on applied research in interior design and human behavior. This year, the Foundation will award $100,000 in grant money to one or multiple design‐related initiatives that address critical gaps in industry knowledge into the growing influence design has on public health and well-being.
"We know the impact interior design has on people's lives. There is increasing scientific research that "good" design improves a person's well-being and can decrease stress levels and enhance quality of life," said Sonya Odell, FASID, RID and ASID Foundation chair. "Whether it's in their homes, schools or workplaces, these grants provide critical funding for research topics that advance design knowledge and transform the practice of interior design for the benefit of the public."
This year's grant will specifically fund evidence‐based research on the impact of interior design on physical and psychological well‐being. Historically, "wellness" and interior design have been connected primarily through healthcare and health‐related entities; however, recent societal trends have broadened its scope and brought "well‐being" into relevance in workplace, hospitality, institutions, residential and all areas of interior design practice. In today's world of increased globalization, urbanization and advanced technology, built environments have the power to enhance the quality of life for individuals and communities by influencing health, orientation, mobility, mood, sense of privacy and/or sense of self- expression.
Because this topic is so relevant to the marketplace, ASID is looking for projects that can be started and completed within nine months from the award date (Feb. 23, 2015).
A panel of judges comprised of several of the industry's leaders on health and well-being including Derek Yack, senior vice president at The Vitality Group; Mark Vargas, associate partner of AEGIS Health Security; Charles Blumberg, architect, National Institutes of Health; Michael F. Roizen, M.D., chief wellness officer and chair, Wellness Institute of the Cleveland Clinic; Tama Duffy Day, FASID, FIIDA, LEED BD+C, health and wellness director, Gensler and Susan S. Szenasy, publisher and EIC, Metropolis will review all submissions and be instrumental in the selection of the ASID 2015 Transform Grant recipients.
The deadline for submissions is Dec. 15. For a complete description of submission guidelines and additional information about the fourth annual ASID Transform Grant, visit www.asid.org.
Posted October 31, 2014
More Articles: