Subscribe Now
Keep up with the latest news with our magazine and e-newsletter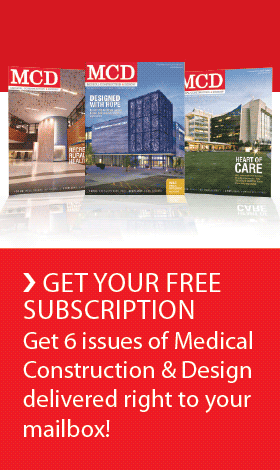 Subscribe to our E‑Newsletter
The last of the steel beams for what will be the new hospital tower at UConn Health will be put in place, marking another major milestone in the Bioscience Connecticut construction on the Farmington campus.
"This is a proud day, not only for the thousands of hard-working men and women who have spent the last 18 months building this facility, but for our entire state," says Gov. Dannel P. Malloy, who led the topping off ceremony. "Bioscience Connecticut has always been about the future, about what kinds of industries we want our state to be a leader in. The progress being made here is a brick-and-mortar example of what we can do when we pull together and make the tough decisions that will benefit our state over the long term. We are not just making investments, we are seeing results – results that over the long term will mean good-paying jobs with good benefits in an industry that is poised for growth throughout the 21st century."
It was Malloy's vision, together with support from the Connecticut General Assembly, that led to Bioscience Connecticut, a nearly $1-billion package of state investments in capital projects intended to make Connecticut a worldwide destination for biomedical research and healthcare. The hospital tower is one of the most visible of the projects, which collectively have created more than 2,600 construction jobs to date, with 81 percent of the contracts awarded to Connecticut companies, valued at $291 million.
Construction of the 11-floor hospital tower is scheduled for occupancy in early 2016. It will include a 43-bed emergency department and 11 state-of-the-art operating rooms. All 169 patient rooms will be private, and large enough for family members to stay in the hospital with loved ones.
"The new hospital tower is a project that was designed, every step of the way, to improve patient care, improve efficiency and collaboration, and best meet the needs of all of our patients and their families," says Dr. Frank Torti, UConn Health executive vice president for health affairs and medical school dean. "It will be a place of healing and hope, as well as today's best technologies and tomorrow's cures."
The Bioscience Connecticut projects also include construction of the eight-story UConn Health Outpatient Pavilion, scheduled to open in January, as well as renovations to UConn Health research laboratory space, a doubling of UConn's space for start-up bioscience businesses, an expansion of the UConn School of Medicine and UConn School of Dental Medicine and a number of investments for other hospitals in central Connecticut to establish or strengthen regional collaborations.
The UConn Health outpatient building is being prepared for opening in early 2015.
"This is just the beginning," says UConn President Susan Herbst. "Together with the Tech Park and Next Gen initiatives on our main campus, the University is very proud to be playing a vital role in economic development for our region."
The promise of Bioscience Connecticut paved the way for the state's engagement with The Jackson Laboratory of Bar Harbor, Maine, which is building a research facility on the UConn Health campus focused on advances in genomic medicine. The Jackson Laboratory for Genomic Medicine is scheduled to open next month.
Turner Construction is the builder and HKS Architects/Steffian Bradley Architects serve as the designers. The latest construction site photos are available on the UConn Health webcam at www.bit.ly/UCHCwebcam.
Additional photos and renderings are available on the Bioscience Connecticut website at biosciencect.uchc.edu/galleries.
Photos courtesy of Tina Encarnacion/UConn Health.
Posted September 9, 2014
More Articles: