Subscribe Now
Keep up with the latest news with our magazine and e-newsletter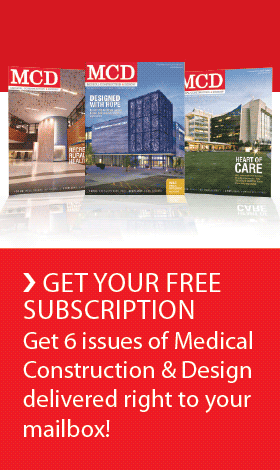 Subscribe to our E‑Newsletter
GRESHAM, Ore. — Legacy Mount Hood Medical Center will begin construction this summer on a three-story medical office building and outpatient services center. A groundbreaking event for the medical services building took place June 26.
The new 68,000-square-foot medical services building will give Legacy Mount Hood space to expand and meet the volume growth in endoscopy procedures and outpatient surgery. The expansion of medical office space creates room to centrally locate and expand Legacy Medical Group clinical practices. "This capital building project reflects Legacy's commitment to providing comprehensive and quality healthcare services for people that live and work in our East County communities," said Gretchen Nichols, chief administrative officer. "Investing in facility infrastructure and expanding capacity to deliver health services and treatment close to where people live and work means we can effectively meet our community's evolving needs for health services and deliver that care in a modern healing environment that promotes well-being," said Nichols.
The medical services facility features an endoscopy center, outpatient surgery suites and outpatient lab services on the main level. The building entry includes a spacious lobby, patient access registration and gift shop. The second level will be clinical offices for Legacy Medical Group specialty practices. The third level will be shelled for future expansion needs. Construction of the medical offices center will take 15 months and is targeted for completion by early 2016.
Specialty practice expansion and steady volume growth in gastroenterology and pulmonology services and outpatient surgical procedures has tapped the available space in the medical center's main hospital building and existing medical office buildings. The new facility gives Legacy Mount Hood Medical Center room to efficiently accommodate the robust growth in outpatient and specialty services. Legacy Medical Group has established or expanded specialty practices the past two years in gastroenterology, pulmonology and sleep services. The campus expansion will open up space in the existing medical office buildings for affiliated practices to expand their clinics.
The cost to construct the outpatient services building is $27 million. Financing for the project is being managed privately by Legacy Health. The Mount Hood Medical Center Foundation Board of Trustees recently approved raising $500,000 for the project over a three-year campaign starting January 2015.
Posted July 23, 2014
More Articles: