Subscribe Now
Keep up with the latest news with our magazine and e-newsletter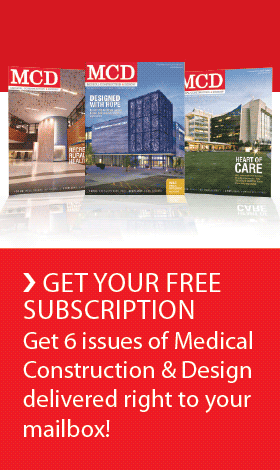 Subscribe to our E‑Newsletter
Making a historic down payment on the future of women and children's healthcare in Silicon Valley, SAP, the Sharks Foundation, the Rademakers Family and FIRST 5 Santa Clara County have committed $5.75 million in seed funding to create a Women and Children's Center at Santa Clara Valley Medical Center, which will be the first of its kind in San Jose, California.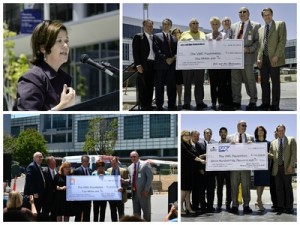 "This center will strengthen Santa Clara County's historic commitment to providing quality care to women and children," said Ken Yeager, chair of the Santa Clara County Board of Supervisors Health and Hospital Committee. "I appreciate the generosity of these donors. Their gift lays the groundwork for this essential service as we plan for the future of VMC."
"Caring for women and children is at the core of what we do," said Paul Lorenz, SCVMC CEO, during a recent news conference. "This is a huge first step in raising the $25 million needed to make the center a reality in 2016."
The Women and Children's Center at SCVMC will make use of an existing hospital building, consolidating pediatric, birthing and postnatal services into a single facility. Funded by a public-private partnership, the building will undergo significant renovation and upgrades to convert from general adult uses to specific women and children's services.
A $4-million gift from FIRST 5 Santa Clara County will be invested in the labor and delivery department and the neonatal intensive care unit to be located on the third floor of the future WCC.
"This upgraded facility represents all the values we cherish at FIRST 5, which focus on making sure children five and younger have a better chance to lead healthy, happy and productive lives," said Jolene Smith, CEO of FIRST 5. "We're excited because we'll be able to integrate many of our programs and services throughout the WCC."
With their $750,000 gift, SAP and the Sharks Foundation are making the single biggest donation to a non-profit since the foundation was started in 1994. As part of the SAP sponsorship agreement, SAP directs about $375,000 annually to the Sharks Foundation. The donation will sponsor the pediatric unit, located on the fifth floor of the WCC.
After a tour of the WCC site at Santa Clara Valley Medical Center, John and Ann Rademakers were so impressed they decided to donate $1 million to make it a reality. "We immigrated from the Netherlands decades ago and raised our children here. We have received so much from our community that we feel this is a meaningful way to give back and support the well-being of all our children."
VMC is partnering with Silicon Valley Creates, the region's arts and creativity network, to bring together artists and cultural partners to completely redesign the family experience with a touch of magic that complements VMC's premier medical services.
"We believe in the healing powers of the arts and there will be no better place to put this idea to work than at the new Women and Children's Center," said Connie Martinez, SVC CEO.
To learn more about the Women and Children Center at VMC Campaign, click here.
Photo source: vmcfoundation.org
Posted June 26, 2014
More Articles: