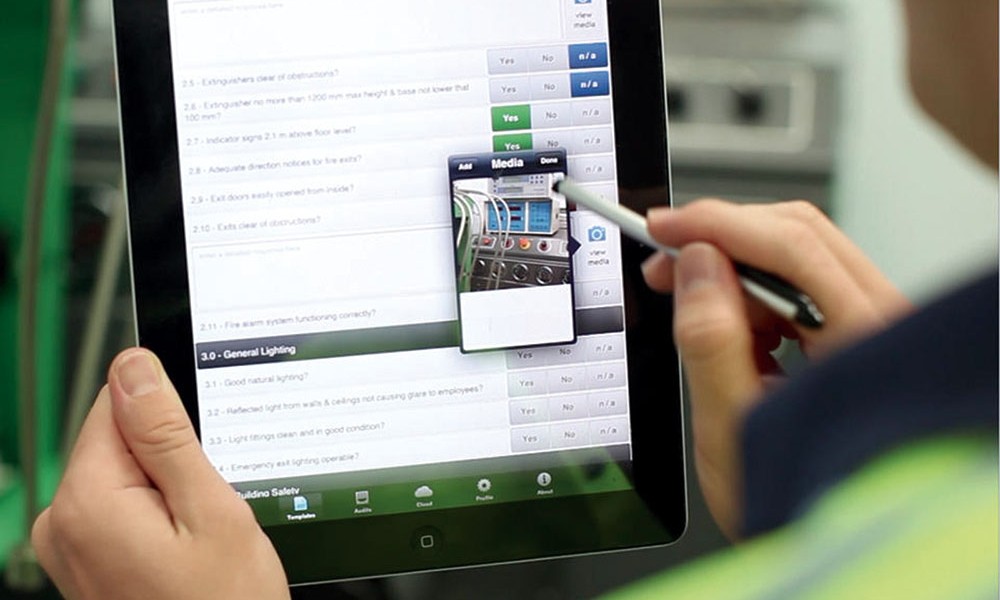 The ESSV app in use during a site safety inspection.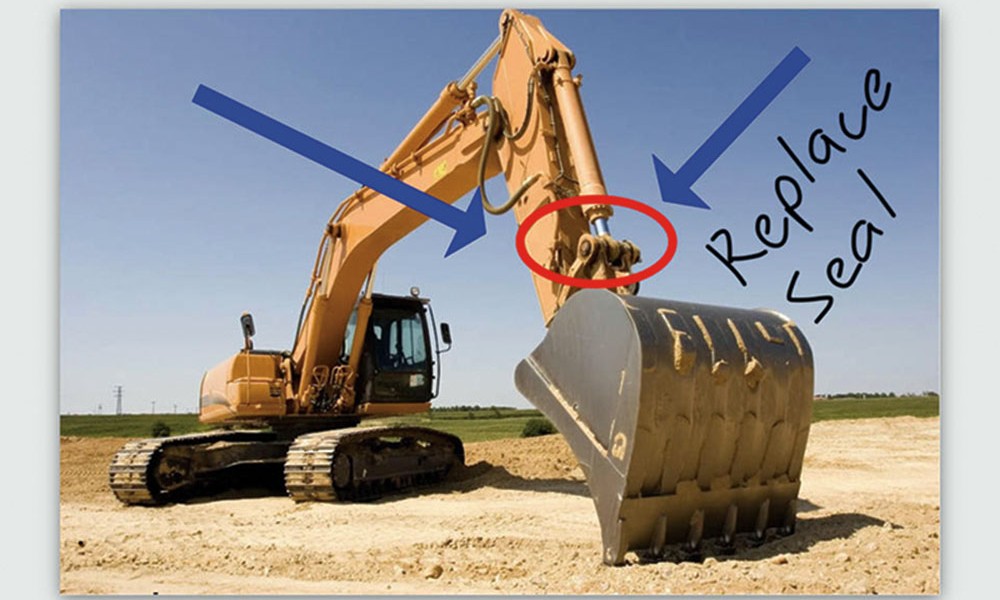 Screenshot of the app, demonstrating how a piece of machinery can be annotated.
The ESSV app in use on a healthcare facility expansion project in California. This person is doing a site report pertaining to protection of site soil conditions with equipment that contains concrete and standing water.
◀
▶
Subscribe Now
Keep up with the latest news with our magazine and e-newsletter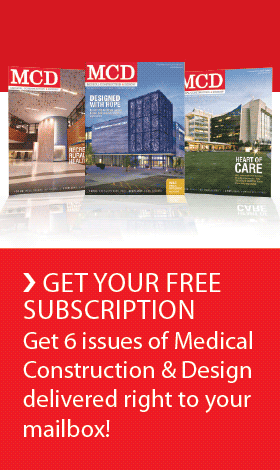 Subscribe to our E‑Newsletter
By Brian Thomas & Vi Nguyen
Digital technology is playing a key role in healthcare construction. Teams are armed with smartphones and tablets and the new software is enabling document control, punchlists and inspections to be handled more efficiently than ever. Spurring innovation, technology doesn't just help with hospital construction, but also improves the patient experience.
More construction firms are investing in technology tools to ensure a safe environment for employees and partners on hospital jobsites. In California, Skanska USA is putting safety in the palm of its executives' hands with a new app.
The company developed an electronic report using the iAuditor app to enhance jobsite safety and reinforce accountability and safety practices. Known as the executive site safety visit, or ESSV, app, it is used by executives to perform site safety inspections on jobsites such as the Palo Alto Medical Foundation's San Carlos Center and the Regional Medical Center of San Jose.
Site visits are an important part of the safety effort. Executives perform hundreds of safety-focused site visits each year to engage with workers and evaluate sites to ensure the entire team is working in a safe environment. All observations and any safety concerns are documented on a checklist and submitted for recording. Traditionally, each ESSV report was a paper checklist filled out by hand. The executives then returned to the office where they input the data into a spreadsheet and emailed the form for submission. With safety, the sooner any needs are identified, the sooner they can be shared with other sites to support safe practices everywhere.
Staying on cutting edge of technology
The introduction of apps to the construction industry allows general contractors to stay on the cutting edge of technology. Innovative methods are used to streamline standard processes, cutting work time and increasing productivity as the industry continues to strive for new levels of efficiencies by implementing "Lean and green" strategies into the daily workforce. The Lean strategy equates to less paperwork and less redundancies along with the green strategy equating to more virtual reporting and less paper reporting.
The ESSV app is used during workplace safety audits allowing users to create and tailor a checklist on an intuitive user interface. Templates are created and published to a public library where they can be exported into a PDF or Excel file for use, and the sharing of templates is optional. Previously, these reports were cumbersome Excel spreadsheets.
With little training, executives are able to fill out safety reports on their smartphones, mobile devices and tablets to create the ESSV report with ease. Favorite features of this system include the ability to take photos of a deficiency and tag it to the report, photo annotation to more clearly describe findings, time-stamped reports, GPS-enabled locator for faster worksite set up, QR code input and any digital signatures necessary can be taken on location. The final completed report can be submitted electronically directly from the app via email in a clean PDF report. This is all done much more quickly than in the past with paper reports.
With this new app, the completed ESSV report can also be sent to subcontractors, as well as owners/clients to keep them up-to-speed and in the loop of what is taking place on projects.
Safety beyond construction
On a jobsite such as Regional Medical Center of San Jose, ensuring safety goes beyond the construction team. Accidents can cause disruptions to hospital activities, something that simply cannot happen. The ESSV app was put to use to help ensure risks are identified early on and rectified. This gives peace of mind that the construction efforts are being performed safely and will not impact patient care.
The app is a very useful tool on project jobsites as the various custom audits are uploaded to a cloud database where they can be shared amongst team members almost instantly. The project teams have the ability to submit the checklist and additional safety concerns with photos and corresponding annotations in one task. For example, on a safety visit, if a damaged electrical cord is present, the user can note the issue in the audit, photograph the concern and easily reference the specific area using the photo annotation feature. After the audit is complete, the user can export it into a report and email it for review.
With the added sensitivities of patients onsite during construction, the rigorous safety standards enforced by the ESSV app facilitates a culture of safety. This not only provides for a safe and clean project site, but also increased productivity.
This paperless auditing tool has streamlined the safety reporting process in sharing information quickly, building a better database and safety culture. Skanska is seeing the benefits of integrating this technology: improved work quality, efficiency and an overall improvement in safety performance that comes from combining safe behaviors with a culture of accountability.
When working in a healthcare environment, the more we can do to perform construction efficiently, without disruption to healthcare facility operations, the better. Technology like this is a key tool in that journey.
As healthcare facilities expand as quickly as possible to meet the needs of the communities they serve, safety on the project site cannot be compromised. Technology and digital tools will be integral in discovering new efficiencies and best practices. Apps such as the ESSV report prioritize a culture of a safe workplace environment and ensure contractors do it in the most effective way possible.
Author: Brian Thomas & Vi Nguyen
Brian Thomas is vice president of operations and Vi Nguyen is a senior project engineer at Skanska USA Building. They can be reached at brian.thomas@skanska.com and vi.nguyen@skanska.com, respectively.
Posted March 26, 2014
More Articles: