Subscribe Now
Keep up with the latest news with our magazine and e-newsletter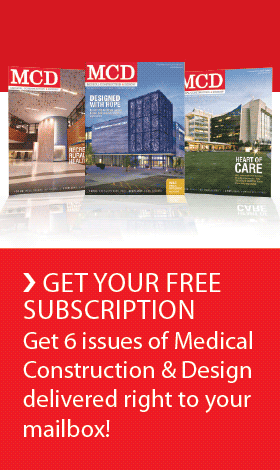 Subscribe to our E‑Newsletter
ATLANTA , Ga. — Heery International's team of integrated design-builders has been awarded contracts by the U.S. Army Corps of Engineers to renovate and construct healthcare facilities projects at Seymour Johnson and Robins Air Force bases. The recent awards have a combined value of $90 million.
At Seymour Johnson Air Force Base in Goldsboro, N.C., the Heery design-build team is in the design phase for a new 107,000-square-foot medical clinic that will replace the existing, outdated facility. The $60-million clinic will serve 18 different clinics within one facility.
The team is challenged to perform a phased renovation at Robins Air Force Base in Macon, Ga. Building 700 will undergo a major renovation effort and will connect to Building 700A across a two-story, light-filled medical mall. Other key features of the renovation include a new roof and windows, and a new patient entrance accessed through a landscaped area of respite. Building 700A will undergo an exterior envelope repair.
"Heery specializes in healthcare design-build projects and we are proud to continue our work with the Corps," said Mike Tomy, Heery vice president and program manager for the projects. "Our architects create designs that are very responsive to both the functional aspect the facilities need to meet, as well as the budgetary constraints that must be met by our construction team."
This is a unique integrated procurement process for the Air Force that maximizes cost control and provides streamlined construction operating process through single project leadership responsibility. As an early adopter of Integrated Project Design methodology, Heery brings the entire project team together in the early planning stages of the project including architects, engineers, constructors and subcontractors. Benefits of this method are evident in faster project delivery, reduced cost and increased team collaboration.
The estimated completion date for both projects is the end of 2016.
Posted March 11, 2014
More Articles: