Subscribe Now
Keep up with the latest news with our magazine and e-newsletter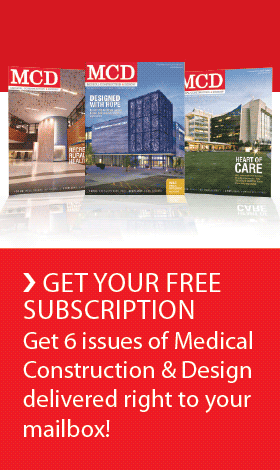 Subscribe to our E‑Newsletter
NAPLES, Fla. — The $40-million, 112-bed tertiary-care hospital in Grand Cayman, completed by DeAngelis Diamond Healthcare Group, held its opening ceremony on Feb. 27. With a completion date of Feb. 14, DDHG handed over the keys on that exact day.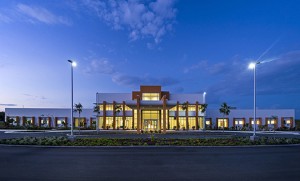 Gene Thompson, Health City Cayman Island project director stated, "I would like to thank our construction manager who did this marvelous, phenomenal job, DeAngelis Diamond Healthcare Group. They performed exemplary with this high quality hospital." The official construction of the first phase began on Feb. 14, 2013; DDHG finished the project in exactly 12 months. Health City is the first project of its size on the island to be completed with an aggressive 12-month construction schedule.
Over the next decade the hospital has plans to expand to a 2,000-bed facility. Studio+ is DDHG's architectural partner with EXP as the MEP designer.
Located on the east end of the island, the Grand Cayman hospital is a center-of-excellence in cardiac surgery, cardiology and orthopedics. Consisting of semi and private patient rooms; ICU suite; three operating theaters; one hybrid operating theater; lab; imaging suite, which includes a MRI, gamma camera, nuclear med and CT room; dental area; full kitchen; dining area; sewer treatment plant; underground cistern; oxygen generator; autoclave and all required support space. The goal is to provide high-quality, affordable healthcare for patients in the Caribbean region and surrounding countries.
Posted March 6, 2014
More Articles: