Subscribe Now
Keep up with the latest news with our magazine and e-newsletter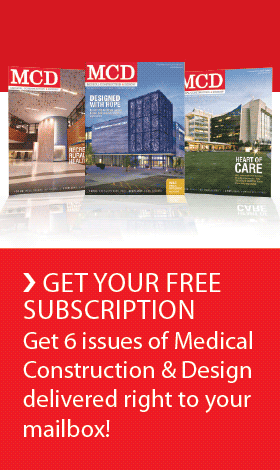 Subscribe to our E‑Newsletter
LOS ANGELES, Calif. — Highlighted by a special ribbon cutting ceremony, Children's Hospital Los Angeles – Santa Monica commemorated its grand opening March 11, marking the creation of CHLA's fourth outpatient care center since 2010.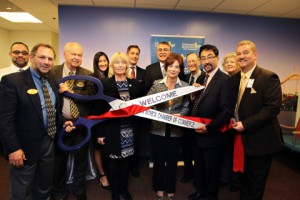 The hospital's Santa Monica, Calif.-based pediatric medical facilities, staffed by 10 physicians who are board certified in seven specialties and subspecialties, provide specialty care in hematology-oncology, medical genetics, neurology, orthopaedics, plastic and maxillofacial surgery and urology.
"We take care of the sickest children in the entire region," says Richard D. Cordova, FACHE, president and CEO of Children's Hospital Los Angeles. "We want to share our level of care with all the families of Los Angeles. By opening a facility on the west side, we have brought our best doctors and nationally ranked pediatric medical services closer to your homes."
Cordova likened the opening to a long journey still in progress, noting that in addition to outpatient facilities in Arcadia, Valencia and Torrance, the hospital is still in the process of establishing more pediatric ambulatory care centers throughout Greater Los Angeles.
"When parents tell me they'll go any distance to get the best care for their kids, I can tell them that they don't have to go very far to get care from CHLA. We have outpatient care centers throughout Greater Los Angeles, and now on the west side," says Robert Adler, M.D., senior vice chair, Department of Pediatrics at CHLA and chief medical officer of the CHLA Pediatric Health Network. "After speaking to the pediatric community in Santa Monica, we learned the kids need CHLA here; they need access to the leading edge and innovative care that our physicians deliver."
The 3,000-square-foot Santa Monica facility houses seven exam rooms and offers consults and evaluations. In addition, children requiring medical procedures at the CHLA campus in Hollywood can have all their pre-operation and post-operation follow-up visits at the Santa Monica facility, reducing the need to drive across town.
Officials from the Santa Monica Chamber of Commerce were on hand to lend their support to the new medical facility while assembly member Richard Bloom's office presented Cordova a certificate of recognition in honor of the grand opening and for bringing its top-flight pediatric specialty care to the west side.
Photo caption: Left to right Neurologist Kiarash Sadrieh, MD; chamber board member Jeffrey Jarow; chamber CFO Richard E. Lawrence; CHLA Care Center Administrator Kelly Reynolds; chamber CEO Laurel Rosen; chamber member Michael Lynn; CHLA CEO Richard Cordova; CHLA board of trustees co-chair Cathy Siegel Weiss; CHLA Senior Vice Chair, Pediatrics Robert Adler, MD; Plastic Surgeon Mark Urata, M.D., Division Chief of Plastic Surgery; Medical Geneticist Linda Randolph, M.D., Division Chief, Medical Genetics; M.D. and chamber member David Woodbury.
Photo courtesy of Business Wire
Posted March 21, 2014
More Articles: