Subscribe Now
Keep up with the latest news with our magazine and e-newsletter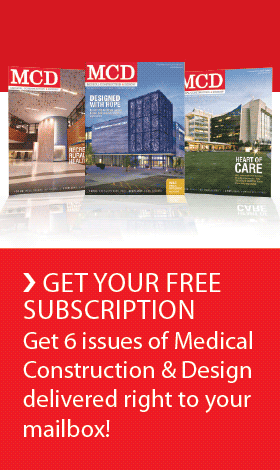 Subscribe to our E‑Newsletter
Vanderbilt University plans to build a four-floor inpatient expansion on top of the existing structure of the Monroe Carell Jr. Children's Hospital at Vanderbilt, hospital officials recently announced.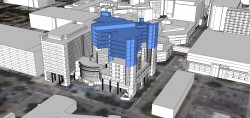 Each floor of the expansion will add approximately 40,000 square feet to Children's Hospital that will be used to fulfill current and future healthcare needs of children from Tennessee and surrounding states.  This expansion, when completed, will bring Children's Hospital's inpatient capacity to nearly 1 million total square feet. Included in the expansion is the relocation of the hospital's helipad to the top of the new tower.
The hospital, named for the late Monroe Carell Jr., is the region's only full-service children's hospital and currently operates 271 inpatient beds.  The new tower will be built atop the hospital's Southeast façade, which is located at the corner of Children's Way and Medical Center Drive. Construction is anticipated to begin in 2015 and will allow the inpatient capacity of the hospital to grow well beyond 300 beds.
"As we recognize the seismic economic forces impacting hospitals and health systems across the nation, we have chosen to make a strategic investment to increase Vanderbilt's support for the unique healthcare needs of children throughout the region," said Jeff Balser, M.D., Ph.D., vice chancellor for Health Affairs and dean of the Vanderbilt University School of Medicine. "The space and programs created in this expansion will allow Children's Hospital to catapult forward as a national leader in healthcare, research and clinical training."
Since Children's Hospital opened in February 2004, the demand for its unique services has surpassed all projections. During fiscal year 2013, approximately 225,000 patients were seen in Children's clinics and the hospital's Pediatric Emergency Department cared for nearly 55,000 children. Nearly 15,000 of these children were admitted as inpatients, and came from 48 states and the District of Columbia.
The first new beds in this tower will add capacity necessary to care for premature babies and other critically ill children. There can be no greater mission than to provide the resources necessary to give these children the very best chance for survival and the optimal start to life," said C. Wright Pinson, MBA, M.D., deputy vice chancellor for Health Affairs. "This expansion continues Vanderbilt's long-held tradition to provide our patients and their families the finest possible healing environment."
In May 2012 the hospital opened a $30-million, 30,000-square-foot, 33-bed expansion that created capacity for additional acute care, surgical and neonatal intensive care services. The 2012 expansion allowed the hospital to expand its Pediatric Bone Marrow Transplantation Program, as well as its Cardiac Surgical Intensive Care and Congenital Heart Disease program. Children's Hospital remains the only hospital in Middle Tennessee to offer these highly specialized services.
With 425 full-time faculty physicians trained in 30 pediatric medical and surgical specialties, the Monroe Carell Jr. Children's Hospital at Vanderbilt is the region's only provider for a comprehensive array of child health services. Vanderbilt trains 43 percent of all pediatricians practicing in Tennessee, and is a key training and research center for children's health specialists across the nation.
The 11-story Doctors' Office Tower, adjoining Children's Hospital, provides space for a vast array of the hospital's highly specialized services unique in the region, from advanced fetal diagnostic services to dedicated pediatric cancer care, heart care, gastroenterology, neurology and urology.
Posted January 2, 2014
More Articles: