Subscribe Now
Keep up with the latest news with our magazine and e-newsletter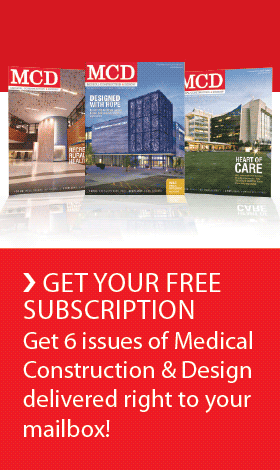 Subscribe to our E‑Newsletter
TROY, N.Y. — St. Peter's Health Partners has filed Certificates of Need with the New York State Department of Health seeking review and authorization for $99 million in new construction and renovation projects at Troy's Samaritan and St. Mary's hospitals.
The official filing of the CONs is the first major step in obtaining regulatory approval for SPHP's Troy Master Facility Plan – first announced in November 2012. When the initial phase of the MFP is completed in late 2017, it will include construction, renovation and modernization of inpatient facilities on Samaritan's campus, and outpatient and other programs on the St. Mary's campus.
While most of the project remains the same as previously announced, the CONs seek approval for a plan that revises the project's scope and timing. Previously, plans called for a $150-million, three-phase project over 13 years – including $67 million in the initial phase. The revised project filed with the NYSDOH will initially invest $99 million in the next five years with future project phases to be determined at a later point.
The revised project will also accelerate – by six years – the consolidation of inpatient care in Troy to a single location – Samaritan Hospital. To address the rapidly changing healthcare environment and more quickly modernize inpatient facilities in Troy, by the end of 2017 Samaritan Hospital will serve as the single facility for medical/surgical and behavioral health inpatient care in the Troy area. St. Mary's Hospital will continue to provide inpatient services until that time and transition to become an ambulatory care campus, providing important outpatient services to the community.
Among the major highlights of the project filed with NYSDOH: construction of a new patient pavilion at Samaritan Hospital including a new, expanded emergency department, and intensive care, progressive care and medical/surgical beds, as well as other infrastructure improvements and a new parking garage.
Overall, the plan will result in a reduction of inpatient beds in Troy by 2018. Troy currently has 400 licensed/certified inpatient beds. The two Troy hospitals had a combined average daily census of 219 patients in 2012. This average does not address, however, daily and seasonal fluctuations. By 2018, the facilities would be operating 257 beds. The additional beds (over the average daily census) will allow for flexibility in medical/surgical beds (an increase from 168 to 194 beds) – allowing for better control over surge capacity.
The project represents one of the largest private-sector investments in Troy and Rensselaer County history. It will be funded through equity, capital financing and philanthropy. For more details, visit www.sphp.com.
Posted January 14, 2014
More Articles: