Subscribe Now
Keep up with the latest news with our magazine and e-newsletter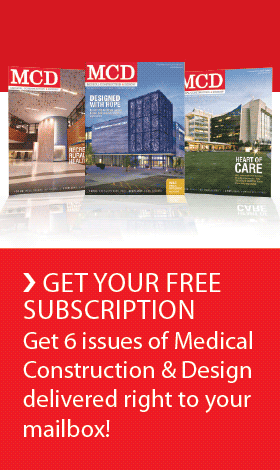 Subscribe to our E‑Newsletter
AUSTIN, Texas — Seton Healthcare Family has selected JE Dunn Construction be the general contractor for its new $295-million teaching hospital at East 15th and Red River streets, close to the soon-to-be-built University of Texas Dell Medical School.
Recent projects of JE Dunn include three high-rise towers in downtown Austin, Texas, as well as the Topfer Theatre at ZACH and the City of Austin YMCA North Austin Community Recreation Center. The firm is currently renovating Seton Northwest Hospital.
Construction of the new 210-bed hospital is scheduled to begin later this year and be completed in 2017. Upon opening, it will replace University Medical Center Brackenridge.
Seton Healthcare Family will fully fund construction and own the new hospital. Seton also will pay for its operations. The facility will be built on land owned by the University of Texas at Austin and leased to Central Health, Travis County's healthcare district.
The teaching hospital will anchor a healthcare safety net system across Central Texas while also adding to the supply of doctors providing advanced medical care to everyone. It will be the primary teaching hospital, but medical residents also will train at other Seton hospitals, including Seton Medical Center Austin and Dell Children's Medical Center of Central Texas, as well as other facilities in the community.
The combination of a new teaching hospital and a medical school on the campus of a major research university is expected to create 15,000 new jobs, not including construction jobs.
Seton, Central Health, their multi-provider Community Care Collaborative and other community partners expect to be able to expand clinical programs, which will reduce hospitalizations and the need for travel to other cities for treatment. The overall goal is to promote wellness and transform the way healthcare is delivered so that patients receive the right care at the right time in the right medical settings, avoiding inappropriate acute care.
Posted January 29, 2014
More Articles: