Subscribe Now
Keep up with the latest news with our magazine and e-newsletter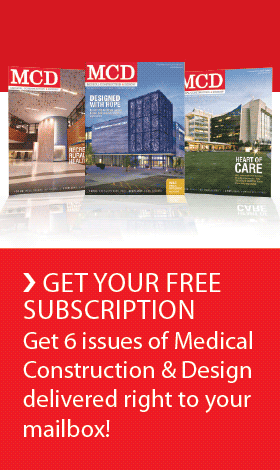 Subscribe to our E‑Newsletter
PASADENA, Calif. — Aida Vlught suffers from high blood pressure and high cholesterol but she's kept it in check even when she had no healthcare insurance. "It can be a scary position to be in, but my neighborhood clinic cared for me," said Vlught. She's been a patient of the North Hills clinic for 24 years. The clinic is part of the Mission City Community Network Incorporated. "I am so happy they're expanding and building a new clinic in North Hills. The last thing I want to see is people having to postpone care because they do not have the money."
More people in Los Angeles County like Vlught will soon have increased access to chronic disease management, lab tests, a pharmacy and centralized primary and dental care at a new state-of-the-art clinic in North Hills.
A ground breaking ceremony and check presentation at the proposed Sepulveda Boulevard site made it official; the $500,000 grant by Kaiser Permanente's Southern California Community Benefit program will support construction efforts and purchases of medical equipment that will enable MCCN to provide services it had previously referred out. The grant will allow for more uninsured and underinsured patients to receive essential care regardless of their ability to pay.
"We are bridging a healthcare gap by identifying and addressing barriers to the care of traditionally underrepresented groups," said Angela Coron, managing director, Community Benefit, Kaiser Permanente Southern California. "By providing funding and sharing our best practices with community clinics, we partner with the safety net to help people get the care they need. This personal attention to each individual improves the health of our communities."
MCCN opened in North Hills in 1989 with more than 3,000 clinic visits. In 2012, the clinic had 10,000 patients and experienced more than 30,000 clinic visits. In order to keep pace with the increased demand for health care in the San Fernando Valley, the new three-story building will be more than twice the original size, serving 9,000 patients in the communities of North Hills, Mission Hills, Van Nuys and Panorama City.
"For more than 50 years, the Panorama City Medical Center has supported the health of our communities in the East San Fernando Valley. Our physicians and employees are proud to continue that tradition of service to the community with our support of non-profit healthcare organizations like Mission City Community Network, said Mary Wilson, MD, medical director, Kaiser Permanente Panorama City Medical Center.
"We are thrilled with Kaiser Permanente's support because this grant will enable us to carry out our mission, providing primary care, dental care and behavioral health services, at a state-of-the-art facility," said Nik Gupta, Mission City Community Network Incorporated, president and chief executive officer. "At the same time, we are increasing access to healthcare for our Affordable Care Act patients, as well as the growing number of uninsured children and adults in the community."
The new clinic is being built in a densely populated part of Los Angeles County with about 360,000 residents, almost half of whom (46.5 percent) are living on less than 200 percent of the federal poverty level, and one in five (17.9 percent) who is living at or below the FPL. There is also a need for HIV/AIDS services in nearby neighborhoods. At the new clinic, MCCN will be able to provide HIV testing for residents who may be at risk.
The new facility will be more than twice the size of the original facility, with 19,800 square feet of clinic space. Dental and pharmacy services will be located on the first floor, medical and behavioral health clinics will be on the second floor and administrative offices will be located on the third level. Other features of the new facility include 35 primary and dental exam rooms, six provider rooms, a nurse's station, a health education room and a conference room.
MCCN began schematic designs in the summer of 2012. Construction should be completed by December 2014, with the new clinic opening in the spring of 2015.
Posted January 7, 2014
More Articles: