Subscribe Now
Keep up with the latest news with our magazine and e-newsletter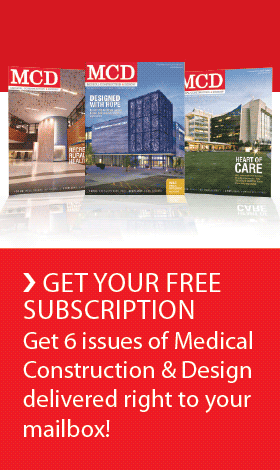 Subscribe to our E‑Newsletter
GORHAM, Maine — Martin's Point Health Care, in collaboration with PC Construction, has broken ground on a 28-acre parcel of land in Gorham, Maine to begin construction of a new $5-million healthcare facility. After 20 years, the Gorham Health Care Center is moving its existing location up the street into a new building that will be three times the size to better serve the needs of its patients and families.
The 12,500-square-foot facility will provide ample space for six family doctors and support up to 8,000 patients. New features will include "talk rooms" for family, mental health and care coaching visits; a convenient pick-up/drop-off area; a large community room to be used for educational purposes and a central area for laboratory and radiology services.
The new center, designed with the patients' comfort and convenience in mind, will ensure a seamless flow of care. The efficient, single-story layout allows visitors to easily navigate their way through the facility and minimizes travel between rooms. A warm and welcoming lobby space and the use of natural light throughout the building add to the healing environment.
Presently, the Gorham-based healthcare is not a National Committee for Quality Assurance Patient-Centered Medical Home; however, the additional space and upgraded features incorporated into the new facility will bring it closer to achieving this distinction. PCMHs are increasingly sought after by patients looking for more comprehensive and affordable care options.
"As we developed the site we considered how to build a collaborative space for our care teams to provide a higher level of care for our patients," said Dr. Marty Wesolowski, Gorham practice medical director. "We're confident PC Construction will bring our vision to life to help revolutionize healthcare available to the community."
PC Construction has consulted and constructed some of the first PCMHs in New England, including the Martin's Point Portland Health Care Center, which was opened more than three-and-a-half years ago.
"PCMHs are changing the way care is delivered to patients," said Joe Picoraro, project executive for PC Construction. "We're pleased to help organizations like Martin's Point achieve their construction goals to foster a holistic approach to healthcare."
Construction of the Martin's Point Gorham Health Care Center is expected to be completed in August 2014.
Posted December 2, 2013
More Articles: