Subscribe Now
Keep up with the latest news with our magazine and e-newsletter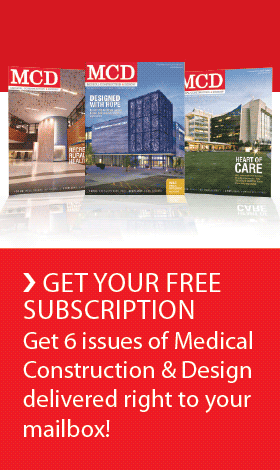 Subscribe to our E‑Newsletter
ANN ARBOR, Mich. — NSF Sustainability has certified nearly 900 wallcovering styles to the American National Standard for Sustainable Wallcoverings – NSF/ANSI 342.   Developed by NSF International and the Wallcovering Association, the standard for sustainable wallcoverings helps architects, designers, retailers and consumers identify sustainable and environmentally preferable wallcoverings.
The following wallcovering manufacturers have qualified under the NSF International standard and have products certified to the standard:
J. Josephson, Inc. (recently certified)
LSI Wallcovering
RJF International Corporation (recently certified)
York Wallcoverings, Inc.
Additionally, the number of companies qualified to distribute NSF/ANSI 342 certified wallcoverings has grown.  All seven qualified companies listed below distribute NSF certified sustainable wallcoverings for one or more of the manufacturers:
Colour & Design, Inc.
D.L. Couch Wallcovering Inc.
MDC
Levey Industries
National Wallcovering
RJF International Corporation – Koroseal Interior Products Group (recently certified)
TRI-KES
NSF/ANSI sustainability assessment standards are recognized by companies, organizations and governments as credible tools for identifying and specifying more sustainable products. For example, the U.S. General Services Administration through Executive Order 13514 has set a goal to ensure 95 percent of all new contracts require products and services with more sustainable attributes (e.g. energy and water efficient, recycled, etc.), many of which are identified as criteria in NSF/ANSI 342.
"NSF/ANSI sustainable wallcovering certification gives architects and designers a way to identify and select sustainable products while also providing manufacturers and distributors the framework they need to produce more sustainable products and operations over time. It also favorably positions companies who choose to self regulate ahead of the competition, making them more attractive to organizations adopting sustainability purchasing practices like the U.S. General Services Administration," said Tom Bruursema, general manager of NSF International's Sustainability Division.
How the Sustainable Wallcovering Certification Program Works
Similar to LEED certification for buildings, NSF's Sustainable Wallcovering Standard (NSF/ANSI 342) assigns point values in a number of categories. Unique to this standard is the requirement to combine points from both the manufacturer and distributor to determine the product certification level as Conformant, Silver, Gold or Platinum. Each organization is responsible for its own rating and applies for certification individually.
Under this standard manufacturers and distributors undergo a comprehensive and independent NSF assessment that evaluates the environmental and social impacts of their operations.  Those manufacturers and distributors meeting the requirements of the standard are designated "Qualified" to NSF/ANSI 342, and they can display the NSF/ANSI 342 Qualified mark.
Products made by a qualified manufacturer and sold by a qualified distributor are certified to NSF/ANSI 342 at a level equal to the combined point totals of both organizations.  Certified products earn the use of the NSF Sustainability Certified mark on product packaging and marketing materials, a signal to buyers and consumers of the products' sustainability.
How the Sustainable Wallcovering Standard was Developed
Manufacturers and distributors of wallcoverings worked to formalize best practices into an official wallcoverings standard. This effort was spearheaded by the Wallcoverings Association and developed through the NSF National Center for Sustainability Standards. The NCSS utilized an American National Standards Institute-accredited consensus-based process, which included balanced input from a joint committee of users, regulatory agencies, the Environmental Protection Agency, wallcovering manufacturers, distributors and academics. The NCSS has developed sustainability standards through this consensus-based process for a wide range of product categories, including chemicals, commercial furnishings, flooring, building products and materials, and water treatment and distribution systems.
For more information on the NSF/ANSI 342 Sustainable Wallcoverings Certification Program, contact Dennis Gillan at sustainability@nsf.org or 734-476-2543. For information on the development of NSF/ANSI 342, visit nsfsustainability.org.
Posted November 19, 2013
More Articles: