Subscribe Now
Keep up with the latest news with our magazine and e-newsletter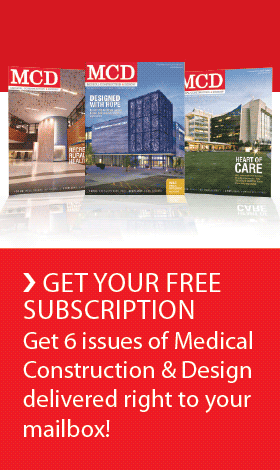 Subscribe to our E‑Newsletter
DEERFIELD, Ill. and BALTIMORE, Md. — Officials from Walgreens and Johns Hopkins Medicine recently celebrated the expansion of a unique collaboration between the two parties, with the grand opening of a new Walgreens store adjacent to the JHM campus. The store project is a joint effort to bring new health and wellness programs and other healthcare services to the surrounding community, furthering the partnership between Johns Hopkins and Walgreens to explore the development of new models for improving overall patient care.
"This store is an ideal environment for our pharmacists and the Healthcare Clinic nurse practitioners to work with Johns Hopkins Medicine faculty to further innovate in healthcare while providing greater access to services for the community," said Kermit Crawford, Walgreens president of pharmacy, health and wellness. "We're proud of the great work that's being done through this unique collaboration that led to this store's opening as a model of our partnership to help students, staff and area residents get, stay and live well."
The new Walgreens "Well Experience" store offers health services, as well as healthy food options and a full selection of other daily living products. In addition to its pharmacy, the store brings other healthcare resources to the community with a new Healthcare Clinic, staffed by board-certified nurse practitioners, marking the first Walgreens in-store retail clinic in the state of Maryland.
The store is located at the Science and Technology Park adjacent to the Johns Hopkins medical campus at 900 N. Washington St., Baltimore, Md.
New services available include:
Student health services – clinical, pharmacy and retail products and services.
Healthcare clinic – with extended evening and weekend hours, providing assessment, treatment and management of certain chronic conditions, as well as care for minor illness and injuries, immunizations, preventive health screenings/counseling and more.
Chronic disease education and awareness programs.
Other programs and services planned to be offered soon include:
Smoking cessation.
HIV testing – part of a Walgreens program supporting people living with HIV/AIDS, offering accessible health and wellness guidance and testing programs/services.
Travel immunizations.
"These programs will provide a novel approach to population health and medical services," said Patricia M.C. Brown, J.D., president of Johns Hopkins HealthCare. "They will benefit not only the surrounding community, but also form the level of healthcare collaboration that could serve as a national model."
"We have been working with Walgreens for more than a year to develop collaborative approaches to population-based research which utilize the strengths of both organizations to improve health outcomes for patients," said Jeanne M. Clark, M.D., director of the Division of General Internal Medicine at the Johns Hopkins University School of Medicine. "The opening of the new Walgreens store increases our potential to advance population health in the community and across the country and is a mechanism to expand our relationship with Walgreens."
Posted November 25, 2013
More Articles: