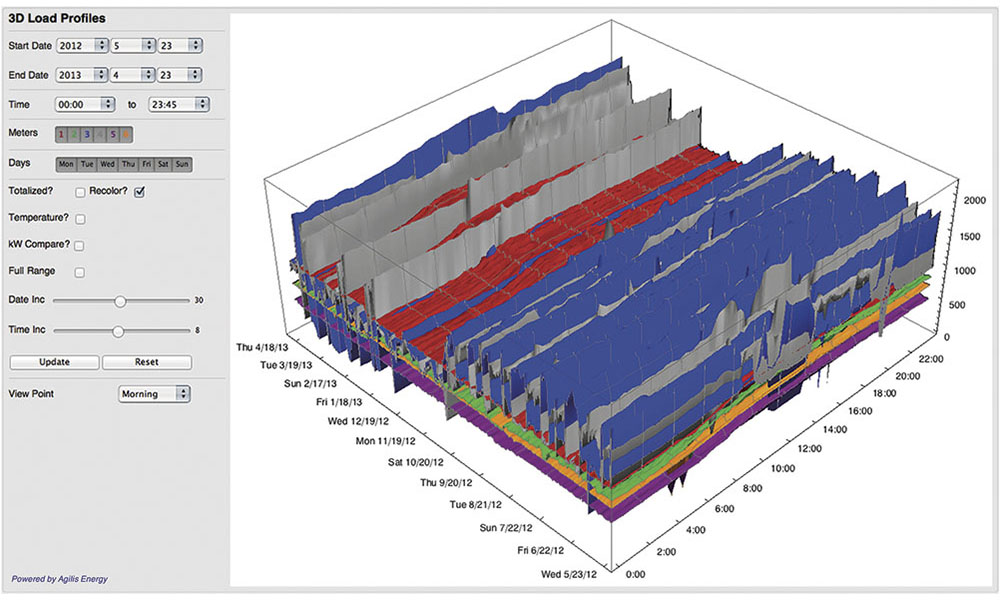 Advanced diagnostics provide a low-cost, rapid method to analyze building performance.
Subscribe Now
Keep up with the latest news with our magazine and e-newsletter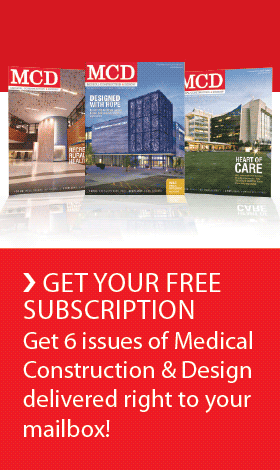 Subscribe to our E‑Newsletter
By Matt Gates
Advancements in building system technologies and operating practices have driven substantial improvements in energy efficiency over the last several decades. The energy intensity of commercial buildings has gone down by about 8.5 percent since the 1980s, according to the U.S. Department of Energy.
But the building industry has really just scratched the surface when it comes to realizing the full potential of energy management to improve energy efficiency, reduce costs and help organizations achieve financial and operational objectives. Nowhere is this more apparent than in the healthcare industry. Through effective energy management, hospitals can balance the energy intensity and utility spend with the need for high environmental quality to improve patient outcomes and reduce potential secondary infections.
Hospitals, partners focus on energy efficiency 
Hospital administrators are focused on doing more with less these days — less budget, less capital and less staff. As a result, energy efficiency has climbed on many healthcare organizations' to-do lists. Supported by design and construction partners, many hospitals are adopting high-performance building technologies and operating practices, along with advanced service models, to put energy efficiency front and center when launching new building projects or renovating existing facilities.
High-performance buildings use 20-30 percent less energy and cost as much as 50 percent less to operate than conventionally equipped and operated buildings, according to the U.S. Green Building Council. Just as importantly, hospital leaders are starting to recognize that better-performing buildings improve the physical environment of care, enhance patient outcomes and create a better, more comfortable and more productive workplace for caregivers and staff.
As evidence, the Center for Health Design has found that clinical outcomes improve in healthcare facilities where temperature, humidity and indoor air quality are effectively managed. In addition, researchers at the University of California-Berkley found that people are healthier, more productive and more satisfied in buildings that are LEED certified or designated as "green" by designers.
Energy-saving opportunities abound for hospitals
Advanced technology enables healthcare organizations to improve the energy performance of their buildings. For example, today's advanced building automation system technology shares data with utilities and lets healthcare organizations take advantage of the best available rates and comply with demand-response requirements.
Modern building automation systems operate on web-based platforms and use reliable, high-speed Internet connections that enable facility teams and service partners to access heating, ventilation and air conditioning and other building systems anytime from any location.
BAS dashboards, diagnostics and analytics — customized for healthcare organizations — let users view, monitor, track, trend and report conditions in one area, one building or across multiple buildings in a healthcare system. HVAC manufacturers and service providers also have developed powerful apps so users can easily access building systems using smart phones or tablets.
The BAS also enables today's most advanced predictive, reliability-centered and intelligent service platforms. These service offerings use sophisticated analytics to continuously collect, interpret and act upon data from HVAC, BAS and other building systems. Intelligent services give facility teams the tools needed to manage energy consumption, reduce operating costs, minimize environmental footprint, improve building system reliability and uptime, and resolve system problems faster and more efficiently.
Operators that use an intelligent service platform can resolve many problems remotely, eliminating the need for service calls. Working with trusted and experienced service providers, many hospital facility directors have been able to focus internal facility team resources on other priorities and reduce labor costs.
Advanced technologies will continue to drive future improvements
Original equipment manufacturers will no doubt continue to improve the energy efficiency of building systems in the years to come. However, the most impactful opportunity to improve hospital energy efficiency will come from enabling building systems to operate in harmony. Continuing developments in control technology, wireless communication, cloud computing and common operating systems will enable new levels of building system interoperability.
Building modeling and analysis software is becoming more capable, intuitive and easy for building designers to use. Today's best programs enable design professionals to compare the impact of various choices and use net present value calculations to develop an accurate view of the cost-saving potential of energy conservation measures over a building's decades-long occupied life. These capabilities are extremely valuable for teams working on new construction and retrofit projects.
For existing buildings, many hospitals are discovering the benefits of adopting commissioning, re-commissioning and continuous commissioning strategies to deal with aging building infrastructure and realizing the full value of capital investments. Experts at the Lawrence Berkley National Laboratory note that building performance tends to degrade over time, so they advocate continuous monitoring, fault detection and diagnosis and commissioning to keep buildings operating at the original design performance levels.
Healthcare organizations are strong candidates to adopt alternative HVAC approaches as they become more practical, competitive and readily available. Examples include geothermal heat pumps, thermal storage technologies, modular HVAC systems and ductless air conditioning, among others.
Some hospitals have been leaders when it comes to generating the energy usage onsite, often using alternative generation methods such as solar, wind or fuel cells. As technology improves, more organizations will find that a distributed generation model makes sense. In addition to reducing energy costs, it will enable them to sell excess power generated to the public power grid, realizing the potential of a net-zero building that creates more energy than it consumes.
Doing more with less has become a way of life for hospitals and construction industry partners. Designers and builders are doing their part to help customers cope with cost pressures while also creating indoor environments that support hospitals' primary patient-care missions. Energy-saving, high-performance building technologies and practices and intelligent services platforms help healthcare organizations achieve their mission and pay for themselves many times over a building's occupied life.
Author: Matt Gates
Matt Gates is vice president of energy management services and solutions for Trane. He has more than 22 years of experience in the HVAC, building management and construction industries.
Posted November 8, 2013
More Articles: