Subscribe Now
Keep up with the latest news with our magazine and e-newsletter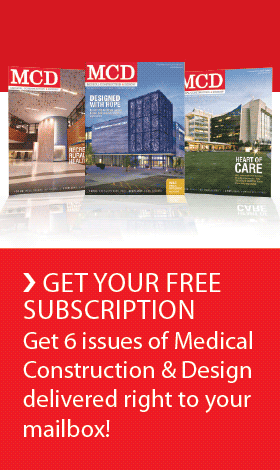 Subscribe to our E‑Newsletter
AKRON, Ohio — A two-month pilot study of patients age 65 and older who utilized the Senior Emergency Department Program at Summa Health System's Akron City Hospital Emergency Department found that patients who used the specifically designated Senior ED at Summa benefited from:
Significantly reduced admissions (-4.3 percent)
Increased observation status (+1.7 percent)
Reduced use of urinary catheters (-2 percent)
Slightly shorter length of stay in the ED (-4 minutes)
Higher discharge to home rates (2.4 percent)
No significant increase in ED revisits
Significantly increased patient satisfaction scores
Results were compiled over a two-month period earlier this year, from Jan. 23 through March 23 and were compared to the same time period from 2012. There were 2,286 visits analyzed for 2013 and the mean age was 78 years. The 2012 data were drawn from 2,260 eligible visits, also with a mean age of 78. Sixty percent were female in 2012 and 58 percent in 2013. Only those patients who were treated between 8:30 a.m. and 8:30 p.m. were studied.
"These findings indicate some very positive trends for seniors who come to the emergency department for treatment," said Dr. Scott Wilber, medical director of the Senior Emergency Care and director of Emergency Medicine Research at Summa. "Our goals when we developed the Senior ED were to improve the quality of care for our older patients and provide them alternatives to hospital admission. It is still early in the process, but we are very encouraged with the results we've seen to date."
Dr. Wilber, who will present the Summa findings on Oct. 14 in Seattle, Wash. at the American College of Emergency Physicians' annual conference, also noted that patient satisfaction among seniors has risen noticeably since Summa opened its Senior ED Program last fall.
"We have the only dedicated emergency care program for seniors in this area," he added. "So many of the seniors we see have different – and difficult – healthcare requirements due to complex medical conditions. Our Senior ED brings geriatric expertise to patients when they need it most."
Summa's Senior Emergency Department offers patients 12 specially designed private exam rooms and is staffed by emergency medicine physicians and clinicians expertly trained in geriatric medicine. Pharmacists, nurse practitioners, physical therapists, geriatricians and palliative care physicians are available. Patients receive a complete medical assessment, including a specific focus on underlying conditions such as memory loss or functional status that can impact their acute illness. After discharge, patients receive a comprehensive plan, including access and support from Summa's nationally recognized senior programming, as well as Summa's home care and other community services. Follow-up phone calls to check on the patients are also routinely completed by Summa staff.
Posted October 15, 2013
More Articles: