Subscribe Now
Keep up with the latest news with our magazine and e-newsletter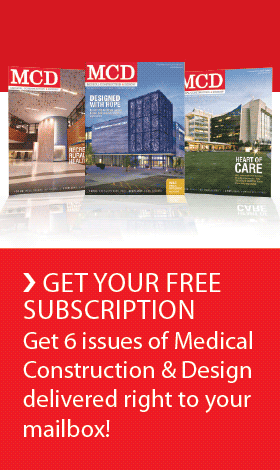 Subscribe to our E‑Newsletter
BRASELTON, Ga. — Northeast Georgia Medical Center Braselton celebrated a milestone, as crews high atop the new structure raised and secured the final steel beam used in construction.  During the past weeks, employees from Northeast Georgia Health System signed their names to the beam, placing their mark on this commemorative last piece of the hospital's steel structure.
The 100-bed hospital, which is the first net new hospital (meaning not a replacement or relocated facility) to be built in Georgia in more than 20 years, is under construction behind Medical Plaza 1 near the intersection of Georgia State Routes 211 and 347 in Braselton.  More than 150 construction workers and 125 guests gathered to celebrate the "topping out."
"The Scandinavian custom of a topping out ceremony has always belonged to the people who do the courageous and skilled work of physically creating great structures," said Carol Burrell, president and CEO of Northeast Georgia Health System. "And that is our desire today: to celebrate the men and women whose hard work has moved this community closer to the reality of a beautiful new hospital.  We said since the earliest stages of our planning that we wanted the campus to be a 'destination,' and their craftsmanship and hard work will make that possible."
Construction began on the 119-acre site in fall of 2012 following a decade of planning.  The new hospital will offer heart and vascular services, orthopedics and neurosciences, cancer treatment, surgery and emergency services.
Keith Merritt, project manager with Turner Construction Company, reinforced the project's focus on using local workers.
"From day one, NGHS and Turner Construction have had a strong commitment to use local subcontractors, suppliers and craftspeople for this project," said Merritt.  "These local businesses and people will utilize this facility, so we wanted to allow them the opportunity to be a part of building it.  We are proud to say that more than 60 percent of the subcontractors and suppliers for this project are within the NGHS service area."
Merritt also spoke to the fact that Turner and NGHS are seeking LEED-HC Gold certification and will be one of the first hospitals in the nation to achieve this new certification.
During the celebration, Merritt pointed to the construction project's designated recycling containers.
"To date, we have diverted 96 percent of the construction waste onsite to a recycling center, keeping it from ending up in a landfill.  This is an amazing feat," said Merritt.
The topping out ceremony also marked a significant safety milestone for the project with more than 160,000 man hours without a lost time accident.
"This is a significant milestone for the project and something we should all be proud of as a team," said Merritt.
NGMC Braselton is scheduled to open in spring of 2015.  A second medical office building, which will adjoin the inpatient hospital, is also under construction and will open in late fall/early winter, several months before the new hospital.
HGA Architects and Engineers provided design services for the facility.
Posted October 11, 2013
More Articles: