Subscribe Now
Keep up with the latest news with our magazine and e-newsletter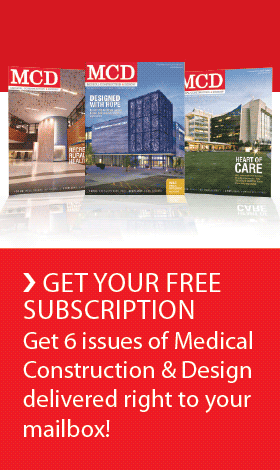 Subscribe to our E‑Newsletter
ALBANY, N.Y. – New York Gov. Andrew M. Cuomo announced that $200 million has been awarded to more than 450 healthcare and human service providers and other community-based organizations following the impact of Superstorm Sandy.
"Nearly one year after Superstorm Sandy hit New York, the State's healthcare and human service providers continue to serve communities recovering from the storm, even while many of these organizations themselves are still getting back on their feet," Governor Cuomo said. "This funding will help providers cover significant costs resulting from the storm, including repairs and renovation of critical facilities, unreimbursed expenses and ongoing services to impacted New Yorkers. With today's grants, we are directing assistance to the people and communities that need it most so the state as a whole can continue to build back stronger than before."
The federal Superstorm Sandy Social Services Block Grant is designed to cover unreimbursed expenses resulting from the storm, including social, health and mental health services for individuals, and for repair, renovation and rebuilding of healthcare facilities, mental hygiene facilities, child care facilities and other social services facilities.
The grants will provide approximately $65 million for repair, rebuilding and renovation costs resulting from Superstorm Sandy; $52 million for unreimbursed operating costs during and after Sandy; $72 million for ongoing or new services to meet the continuing needs of Sandy-impacted New Yorkers and $11 million for other eligible health and social services costs.
The grants will be awarded to 464 organizations pending full documentation of eligible costs. Some of the recipients include:
 
Region-Wide
$166,000 to Save the Children to reimburse the international non-profit for establishing "Child-Friendly Spaces" emergency services and respite locations for child care within six shelters and serving 1,033 children.
Long Island
$6.6 million to South Nassau Communities Hospital for construction and operating costs to establish an Urgent Care Center to be located in Long Beach to replace a facility that was destroyed due to Superstorm Sandy.
$1.4 million to Long Island Coalition for the Homeless to make needed repairs at a community center that houses 10 not-for-profits that will provide services to homeless persons, including homeless veterans.
$2.9 million to Long Island Jewish Medical Center, a 48-acre campus that includes Long Island Jewish Hospital, Steven and Alexandra Cohen Children's Medical Center and the Zucker Hillside Hospital, for unreimbursed operating costs to house and care for an influx of patients during and after Hurricane Sandy, as well as maintaining the well-being of their existing patients and providing ongoing services to Sandy-impacted New Yorkers.
$2.2 million to South Shore Association for Independent Living Inc., to repair and rebuild a community residence that was severely damaged and to create a Recovery Case Management and Services program that will provide supportive counseling to aid individuals that continue to recover from the lasting effects of Superstorm Sandy.
$2.1 million to FEGS Health & Human Services to reimburse the non-profit for damage to a 10-story 138-unit low-income residential building for senior citizens, people with disabilities and people who are deaf or hard of hearing, and to provide services to Long Island children and to adults with developmental disabilities impacted by Superstorm Sandy.
New York City
$22.3 million to New York University Langone Medical Center for uncompensated operating costs incurred as a result of Hurricane Sandy as it cared for critically ill patients and worked to reopen its facility.
$2.3 million to Brookdale Hospital and Medical Center for unreimbursed operating costs to house and care for nursing home residents, as well as other patients in its main building in Brooklyn, and for the expenses incurred to renovate and retrofit two floors in the hospital to make them patient-ready.
$2.6 million to Sunset Park Health Council Inc. / Lutheran Family Centers, a federally qualified community health center in Brooklyn, to provide medical, behavioral health, health education and clinical support to the storm-affected populations in nine neighboring public housing developments in Coney Island.
$1 million to CAMBA to fund the Ocean Village Recovery Project, which will address the immediate needs of residents of the Ocean Village complex on the Rockaway Peninsula by providing unemployed and under-employed residents with services to enable them to obtain gainful employment, including assistance in accessing job training opportunities and direct job placement.
$482,000 to Richmond University Medical Center for unreimbursed costs to repair extensive damage to the facility's roof and other exposed building elements, as well as unreimbursed operating costs incurred as a result of the influx in patients during and after Hurricane Sandy. Richmond University Medical Center provides essential healthcare services to a catchment area of over 500,000 and was the only fully operational acute-care hospital open in Staten Island throughout Superstorm Sandy.
$446,000 to Project Hospitality, an organization that provides food, shelter and services to more than 26,000 poor, hungry and homeless residents of Staten Island per year, to allow them to continue to provide essential recovery services which include providing food, housing and information to thousands of Staten Islanders impacted by Hurricane Sandy.
$68,000 to Hamilton-Madison House to provide case management, referrals for disaster mental health/substance abuse services, assistance with applications for Small Business Association loans and replacement of Sandy-destroyed equipment in lower East Side communities, including Chinatown.
Mid-Hudson
$257,000 to The Children's Village, which serves over 10,000 children and families annually through a variety of short-term residential and community-based programs. Their residential campus in Westchester County sustained the most significant damage from Superstorm Sandy with torn roofs, fallen trees and broken fences.
$241,000 to The Summit Children's Residence Center in Nyack. Summit Children's Residence will use the funding to repair and maintain structures damaged by Superstorm Sandy, to ensure that they are able to meet the needs of the 115 severely emotionally disturbed adolescents in its care 24-hours a day, 365 days a year.
Grantees were selected through a competitive and transparent request for proposals. All awards are preliminary. Adjustments may occur in instances of specific ineligible expenses, duplication of benefits with other federal, state or private reimbursements and insufficient documentation of costs. New York State may also make additional awards based on availability of funds.
For a full list of preliminary allocations, visit www.Stormrecovery.ny.gov/SandySSBG.
Posted October 14, 2013
More Articles: