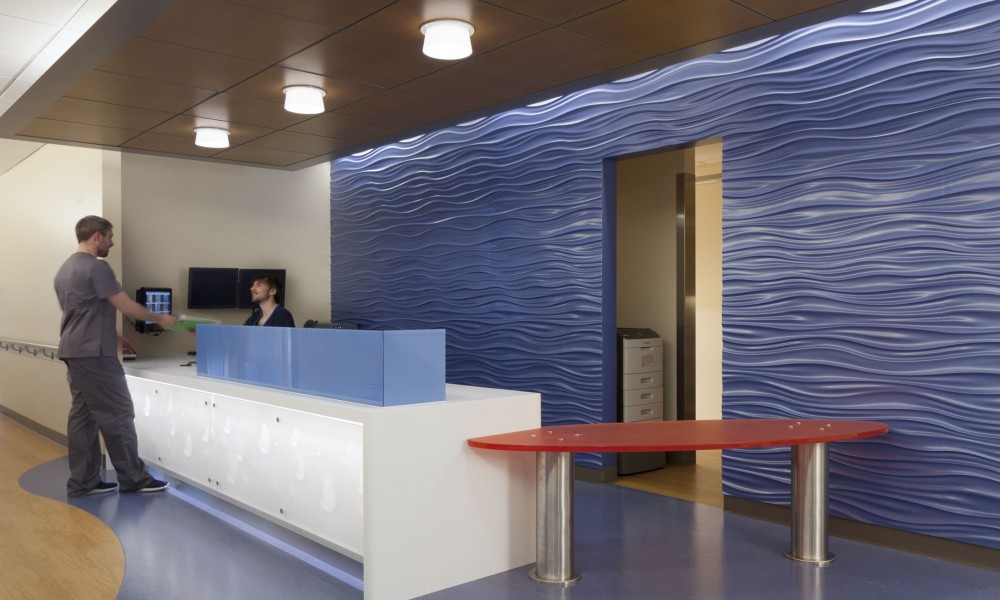 Each floor features a desk that acts as "front door" of the floor. The area features a wave wall that mimics the movement of water.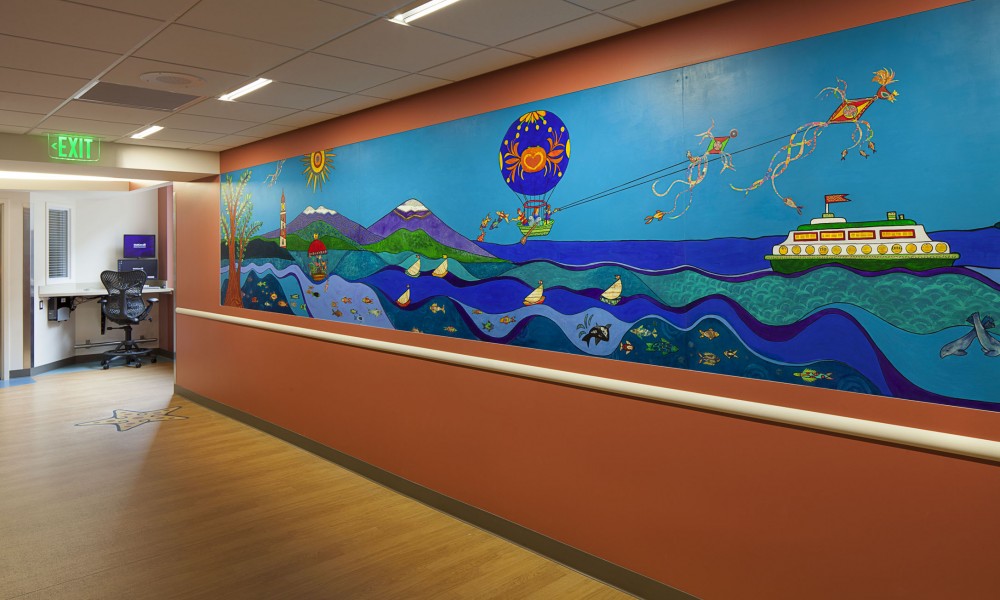 A hallway on the sixth floor features an expansive mural by Mary Ennes Davis titled "Flight Patterns."
Art was used throughout the expansion to draw patients out of their rooms. This mural by Toms Bugbee Royal, titled "Octopus' Garden," depicts the loving relationship between parent and child.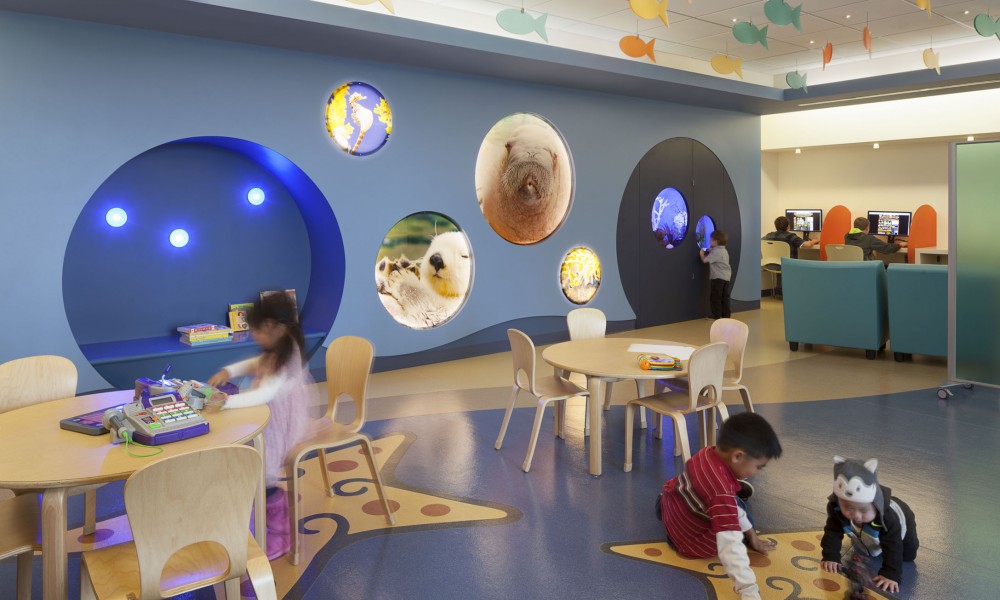 The children's play area provides a lively getaway for patients and family members. Keeping true to the expansion's nautical theme, fish figures dangle from the ceiling tiles, images of local sea life are found in cutouts in the wall and starfish decals adorn the floor.
◀
▶
Subscribe Now
Keep up with the latest news with our magazine and e-newsletter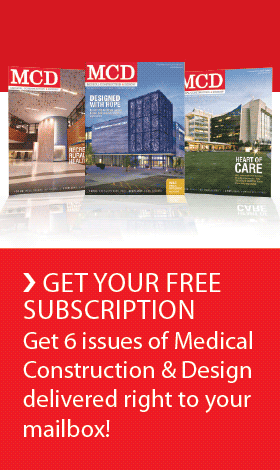 Subscribe to our E‑Newsletter