Subscribe Now
Keep up with the latest news with our magazine and e-newsletter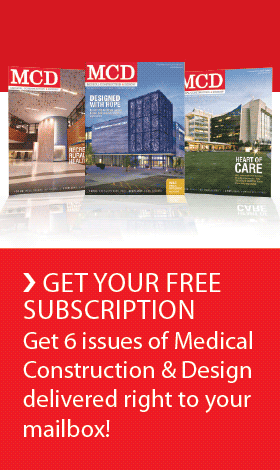 Subscribe to our E‑Newsletter
Phoenix, Ariz. — The Arizona Division of Occupational Safety and Health Consultation Department awarded McCarthy Building Companies with top safety designation, naming the $161-million Banner Estrella Hospital expansion a "STAR Site" through the state's Construction Voluntary Protection Program .  ADOSH representatives conducted an audit of safety and health management systems and practices at the six-story, 279,000-square-foot tower project, which will serve the West Valley.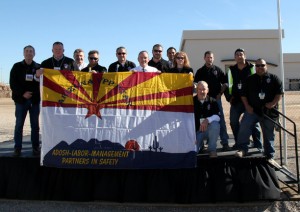 The expansion project, which is set to open to patients in March 2014, also contains additional obstetrical suites, additional neonatal intensive care unit capacity, new cardiac catheterization labs and a new endoscopy suite. The Banner Estrella Hospital tower expansion is currently the only hospital construction project in Arizona with a STAR approval.
VPP is the Occupational Safety and Health Administration's highest program of safety recognition across all United States OSHA organizations. It recognizes employers and workers in private and federal workplaces who have exemplified effective safety and health management systems to achieve injury and illness rates more than 50 percent below the national average.
"After a two-day audit of the McCarthy Banner Estrella Hospital expansion, which included McCarthy employees and more than 11 subcontractors onsite, we found that all members of the project were committed to a safe working environment," said Jessie Atencio, assistant director and consultation and training program manager for ADOSH. "This is the second approved STAR site for McCarthy and we would like to congratulate them for a job well done."
"The safety of our employees and construction crews is a top priority at McCarthy, and earning this designation on another major community project is an accomplishment for which we can all be proud," said Bo Calbert, president of McCarthy Southwest Division. "Our safety professionals constantly evaluate and enhance safety practices on our job sites, allowing us to share and improve every project, and share best practices with our clients and improve construction safety across the industry," he added.
To qualify for VPP status, employers must submit an application to OSHA and undergo an onsite evaluation by a team of safety and health professionals. VPP participants and sites earning the "STAR Site" designation are re-evaluated every three to five years in order to remain in the programs. VPP participants are exempt from OSHA programmed inspections while they maintain their VPP status.
Posted October 17, 2013
More Articles: