Subscribe Now
Keep up with the latest news with our magazine and e-newsletter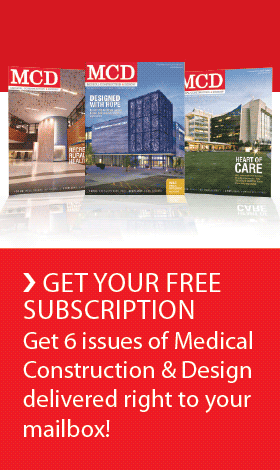 Subscribe to our E‑Newsletter
PLYMOUTH MEETING, Pa. — ECRI Institute recently announced Methodist Hospital of Southern California, Arcadia, Calif., as the winner of its 8th Annual Health Devices Achievement Award. The award recognizes an outstanding initiative undertaken by an ECRI Institute member healthcare institution that improves patient safety, reduces costs or otherwise facilitates better strategic management of health technology.
Methodist Hospital's winning submission, Redefining Medical Equipment Management and Giving a Solution to Vulnerabilities from New Medical Device Technology, describes its development of a new integrated systems management program that identifies equipment vulnerabilities related to patient safety, information availability and cybersecurity that result from the introduction of advanced and increasingly complex medical devices in the healthcare setting.
"We are honored that ECRI Institute has recognized the innovative systems-based approach our team took to address medical device cybersecurity vulnerabilities," says Anthony Coronado, biomedical engineering manager, Methodist Hospital. "Our integrated systems management program was developed by a team who was committed to ensuring patient safety and delivering better healthcare."
The hospital's biomedical engineering team revised its procedures for incoming inspections and ongoing device oversight to include verifying the cybersecurity of networked devices and the protected health information they contain.
"The cybersecurity risk with medical devices is a serious and emerging concern which most hospitals have yet to significantly address," says ECRI Institute's James Keller, Jr., vice president, health technology evaluation and safety. "We congratulate Methodist Hospital for this important initiative — it sets a great example for other hospitals on how to tackle this issue."
Experts from Methodist Hospital of Southern California are featured presenters in ECRI Institute's Oct. 16 web conference, "Tackling Medical Device Cybersecurity." A formal award presentation will be made at Methodist Hospital of Southern California on Nov. 7. A complete description of the award-winning initiative will be featured in an upcoming edition of ECRI Institute's Health Devices journal and on the ECRI Institute website.
Finalists for the 2013 Health Devices Achievement Award (listed alphabetically) and their winning submissions are:
Boston Medical Center, Boston, Mass.: Telemetry Task Force Alarm Reduction Strategies
Children's Hospital of Eastern Ontario, Ottawa, Ontario, Canada: Implementation of an Effective Clinical Technology Management Program
Geisinger Health System, Danville, Pa.: Clinical Capital Technology: Assessment, Planning and Optimization
Halton Healthcare Services, Toronto, Ontario, Canada: Implementation of an Electronic Positive Patient Identification System for Specimen Collection
Novant Health, Fort Wayne, Ind.: Clinical Equipment Management Program
Parkview Health System, Winston-Salem, N.C.: Supply Chain Management Performance Improvement
To learn more about this year's Health Devices Achievement Award winner and finalists, visit the Winners Circle.
For more information about ECRI Institute's Health Devices Achievement Award about becoming a member of ECRI Institute's medical technology procurement and management programs, contact ECRI Institute at 610-825-6000, ext. 5891, or visit www.ecri.org.
Posted September 25, 2013
More Articles: