Subscribe Now
Keep up with the latest news with our magazine and e-newsletter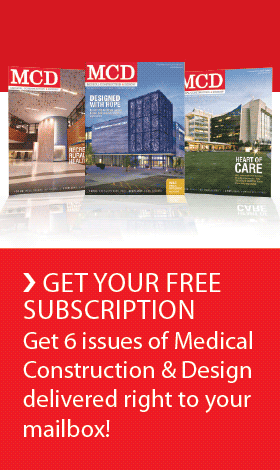 Subscribe to our E‑Newsletter
CHICAGO, Ill. — Members of the American Society for Healthcare Engineering of the American Hospital Association have elected a new president-elect and new members of the ASHE Board of Directors.
David A. Dagenais, BS, CHSP, CHFM, FASHE, was elected as the new president-elect. Dagenais will serve as president-elect in 2014 and will assume the role of ASHE president in 2015. Dagenais, director of plant operations and security at Wentworth-Douglass Hospital in Dover, N.H., has more than 20 years of experience in hospitals. He helps lead ASHE's advocacy work and for decades has been involved with code development organizations to improve the codes and standards regulating hospitals.
Dagenais will succeed Philip C. Stephens, MBA, CPE, CHFM, FASHE, who will assume the presidency from current president Mark A. Kenneday, CHFM, FASHE, on Jan. 1, 2014.
ASHE members also elected several members of the Board of Directors, including an associate member (the second associate member to be elected since a bylaw change created two associate positions in 2011) and several regional directors. ASHE congratulations the winners:
Associate Member Director Donna Craft, RN, MHA, CLNC
Region 3 Director Shadie (Shay) R. Rankhorn, Jr., CHFM, CHSP, LLE
Region 6 Director Dean M. Pufahl, CHFM
Region 7 Director Terry M. Scott, CHFM, CHSP
Region 8 Director Bradley R. Taylor, MBA, CHFM
Region 10 Director Keith A. Deline, MPA
The associate member and regional directors elected in 2013 will serve a two-year term from Jan. 1, 2014, through Dec. 31, 2015. The other associate member director position and regional directors from other ASHE regions will be chosen in the 2014 elections. More information about all of the election winners is available online at: http://www.ashe.org/about/governance/elections/.
Posted September 26, 2013
More Articles: