Subscribe Now
Keep up with the latest news with our magazine and e-newsletter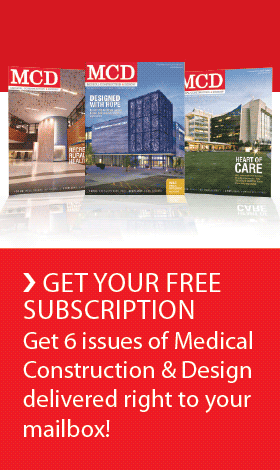 Subscribe to our E‑Newsletter
MADISON, Wis. — ERDMAN, a Madison, Wis.-based healthcare consulting, facility planning, development and design-build firm, announced that one of its most recently completed projects – the $32.6-million Facey Medical Group's Mission Hills Clinic in Mission Hills, Calif. – has been awarded a LEED Gold for New Construction certification by the U.S. Green Building Council.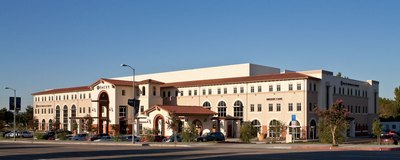 "ERDMAN is honored that this unique facility has received such a prestigious recognition for the sustainability movement and for Facey," said ERDMAN President and CEO Brian Happ. "Facey Medical Group and ERDMAN originally planned the facility to be LEED Silver certified, and through our integrated team efforts, we reached LEED Gold certification without spending additional capital. This is a great testament to people with diverse expertise, collaborating and coming together to exceed expectations."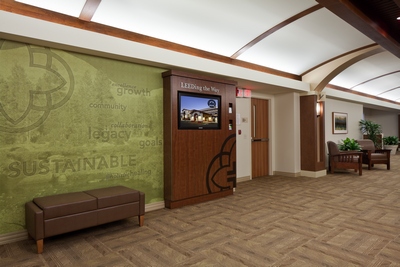 The building is a 124,441-square-foot multi-specialty clinic, and is the first medical office building over 120,000 square feet in Southern California to be LEED Gold certified, according to the USGBC. The facility houses numerous disciplines and offers retail services, including a pharmacy and optical store. It also includes an urgent care center that is open to both Facey and non-Facey patients. The building opened to the public on Sept. 4, 2012.
ERDMAN utilized multiple strategies to achieve Facey's goal of long-term sustainability. The construction implemented design features such as clay tiles, aluminum windows with sun shades and a light-reflective roof for eco-conscious operations. As a result, the facility is 22 percent more energy efficient than the national standard and was constructed with more than 23 percent of recycled materials. Other sustainable enhancements included:
Planting only local plant species for landscaping in order to conserve water.
Using day lighting sensors to turn off light fixtures closest to the windows when the sensor detects enough light coming through.
Installing dual-flush toilets and low-flow shower heads.
Utilizing a white roof over the majority of the structure to fight heat absorption. Also, to limit light pollution, no inordinate amount of sunlight is reflected at neighboring areas.
Taking advantage of super T8 lamps to achieve energy savings without sacrificing light output.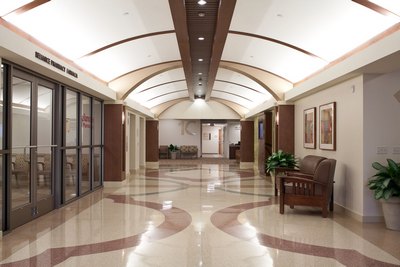 Much of the three-story facility's design was inspired by the missions of California, and was planned to create space for additional providers and services, improve and expand patient care, improve patient satisfaction and provide flexibility for new technology and future growth.
"We really looked to ERDMAN to become an extension of our team, since their integrated model encompasses architects, engineers, contractors and more," said Tracy Takeyama, project manager at Facey Medical Group. "This allowed everybody to be strategically aligned with the end goal in mind, allowing the entire team to focus on building the best project."
Posted August 21, 2013
More Articles: