Subscribe Now
Keep up with the latest news with our magazine and e-newsletter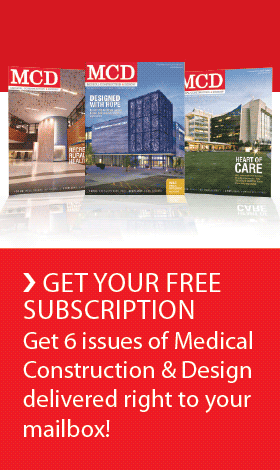 Subscribe to our E‑Newsletter
AUSTIN, Texas — Seton Healthcare Family has received authorization from its parent company, Ascension Health, to construct a new teaching hospital to replace University Medical Center Brackenridge.
The facility will be owned and operated by Seton and will become the primary training facility for the Dell Medical School at The University of Texas at Austin. Construction of the new hospital is expected to begin in 2014, with completion slated for 2017. HKS, Inc. was selected  to be the lead architect for the project.
Seton will invest $245 million toward construction and spearhead efforts to raise another $50 million via philanthropy. Seton used a similar approach to fund the construction of Dell Children's Medical Center of Central Texas.
The teaching hospital will be an integral part of the Community Care Collaborative, an agreement between Seton and Central Health that will fundamentally change the delivery of healthcare services in Central Texas.
"The new teaching hospital represents an important part of our community's safety net, but up until now UMC Brackenridge has been the principle safety net option for the poor and vulnerable," said Greg Hartman, Seton president of Academic Medicine, Research and External Affairs. "But that's about to change. Along with Central Health, UT Austin and the UT System, we will create an entire safety net system.
"The center of the system will be the new teaching hospital, but we won't have to rely on a single location. Demographics are constantly changing. Poor and vulnerable residents live throughout Central Texas, a shift since the era in which Brackenridge was built and expanded. The Community Care Collaborative safety net will ultimately include all Seton facilities so we can better serve the entire region," Hartman said.
Despite projections of continued population growth, the new teaching hospital will be roughly the same size as the current UMC Brackenridge.
"We feel confident that our transformed system will guide patients and families to the appropriate care, reducing unnecessary admissions to a hospital and trips to the emergency department," Hartman said.
Posted June 18, 2013
More Articles: