Subscribe Now
Keep up with the latest news with our magazine and e-newsletter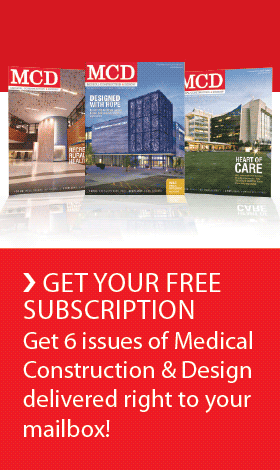 Subscribe to our E‑Newsletter
CLEVELAND, Ohio  — MIT and University of Maryland will convene a national conversation on May 8 about how an innovative business model can help anchor institutions in urban cities to drive economic development and build sustainable community wealth.
A panel of presenters will release a new MIT-University of Maryland Case Study which highlights Cleveland's University Hospitals Vision 2010 Program, a $1.2- billion strategic growth plan.
The panel discussion following will be held 4-6 p.m. May 8. Access to live-streaming video: http://bit.ly/Wt6nuB or Twitter: #anchorpower. The panel will be held at MIT School of Architecture & Planning, Wong Auditorium, 70 Memorial Drive, Building E-51, Cambridge, Mass.
A news teleconference with the authors will be held at 2:30-3:30 p.m. May 8 prior to the panel discussion. Pre-register to receive call-in detail at Alicia.reale@uhhospitals.org or call 216-844-5158.
The Cleveland, Ohio-based healthcare system recently completed $750 million in major construction projects throughout Northeast Ohio employing a novel strategy of utilizing local and minority- and female-owned businesses to generate local wealth, economic opportunity and jobs. The innovative strategy was designed and implemented by University Hospitals, an anchor institution in urban Cleveland, in close partnership with the City of Cleveland Mayor, Frank Jackson, The Cleveland Foundation and local building trade unions.
Titled "The Anchor Mission: Leveraging the Power of Anchor Institutions to Build Community Wealth," the case study concludes that place-based anchor institutions – like hospitals and universities – can commit to a comprehensive business approach that goes beyond the narrow framework of corporate philanthropy to create a sustainable economic advantage for their regions. Their analysis provides the framework for other organizations to engage with business, government and foundations to create healthier, stronger urban areas.
Vision 2010 included the construction of five major medical facilities which generated more than 5,000 jobs in construction and related fields, with salaries totaling $500 million over the five-year period. UH adopted a path-breaking strategy in which its executives established aggressive goals pertaining to diversity, procurement and hiring local residents. Successful strategies included the use of an innovative project labor agreement and resulted in 92 percent of spending staying in Northeast Ohio and awarding 24 percent of contracts to minority- and female-owned businesses.
In February 2013, Cleveland Mayor Frank Jackson along with representatives from business, civic, labor and trade organizations signed an historic public-private community benefit agreement that will drive investment in Cleveland. Outlined in the agreement is the commitment to direct training opportunities and jobs to local residents and increase the utilization of minority, female and locally owned businesses.   
To view the full report, go to: www.uhhospitals.org/AnchorMission.
Posted May 2, 2013
More Articles: