Subscribe Now
Keep up with the latest news with our magazine and e-newsletter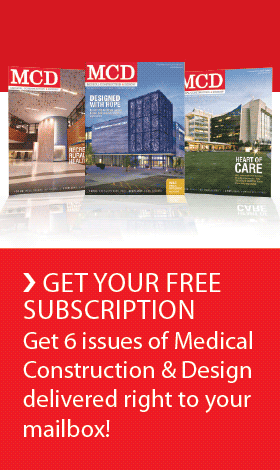 Subscribe to our E‑Newsletter
NEW YORK, N.Y. — Lilker Associates Consulting Engineers, a multidisciplinary MEP engineering firm with offices in Manhattan and Long Island, N.Y., announced the acquisition of EMO Energy Solutions, a Falls Church, VA-based company in the D.C. Metro area specializing in energy audits, energy modeling, commissioning and LEED consultation services. EMO will be integrated into a wholly owned subsidiary, Lilker EMO Energy Solutions. Managed from the Falls Church office, the newly formed subsidiary will provide comprehensive sustainable building systems design and energy conservation services on projects throughout the U.S.
EMO was founded in 1998 by licensed engineer and LEED Accredited Professional Eric Oliver. The firm has developed energy strategies and provided energy consultation services to clients in the residential, commercial, institutional, government and industrial building sectors for the past 15 years. EMO has conducted over 45 million square feet of energy audits and participated in more than 350 LEED projects.
By combining the capabilities of a full-service design firm with energy specialists, Lilker EMO Energy Solutions will provide state of the art knowledge and experience to enhance energy efficiency at every stage of the building process — from planning, design, energy modeling and energy auditing through installation, commissioning and retro-commissioning — for new construction and existing building renovations.
Lilker CEO and President Bruce Lilker, PE, says, "The formation of our new subsidiary, Lilker EMO Energy Solutions, reflects our commitment to sustainable design and allows us to offer clients the full range of energy consulting services along with our extensive design capabilities. It also provides an opportunity to bring our significant expertise in MEP engineering and technology solutions to the Washington, D.C. area."
Lilker EMO Energy Solutions will be led by Oliver, who will serve as managing director. A passionate conservationist, Oliver started his career with the federal government in EPA's Energy Star Buildings Program.  He founded EMO to address the growing need for energy audit services, prior to the advent of the LEED rating systems. EMO was one of the earliest practitioners of the LEED program, adding energy modeling, commissioning and LEED consulting services to its auditing capabilities. Oliver's 23 years of experience also includes technology feasibility studies, cost-benefit analysis and the development of energy conservation and sustainable design strategies and policies. He has conducted energy training seminars, created energy awareness and education campaigns and presented and moderated at several energy conferences.
Oliver holds a Master's degree in Building Technology and a Bachelor of Architecture from MIT. He is a certified energy manager and a certified home energy rater.
"We're very excited about joining forces and becoming part of the Lilker team," says Oliver. "Integrating our skill set with the design function benefits the client from the planning stage forward. It streamlines the process and allows us to have a greater impact on energy conservation, which has always been my ultimate goal."
Posted May 2, 2013
More Articles: